Why Should You Move To Coronado Panama
Today, Coronado is one of the most popular places to live in Panama with perfect beaches, low-cost living, and a wide range of amenities. Before the 1940s, the location was nothing more than a few ranches stretching along the blue Pacific. Recently, the locals and authorities created beautiful and top communities for living. That is why many people are moving to Coronado Panama and investing in real estate. In this post, we will discuss why you should move to Coronado this year. So, let's get started.
Visit properties in Coronado here:  Properties in Coronado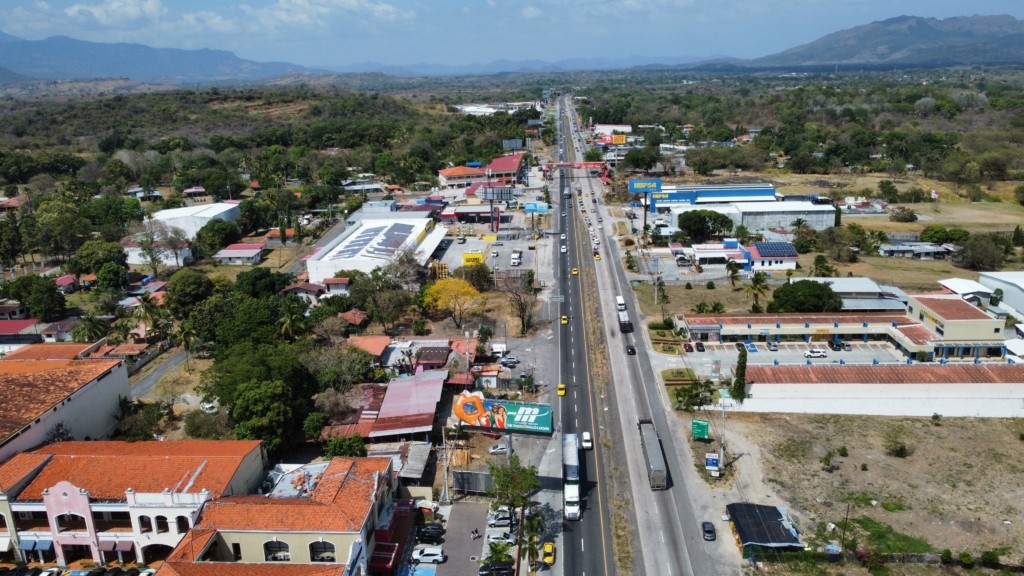 5 Reasons to Move to Coronado Panama
There are a plethora of reasons to pack your bags and move to Coronado Panama, some of which are low rainfall and moderate weather. This coastal city is about half an hour's drive away from Panama City. Undoubtedly, this is one of the most remarkable vacation places in Panama with thousands of visitors each year. That said, this place is not only a vacation point as you can avail yourself myriad of amenities as a citizen. Let's highlight some reasons why Coronado Panama is a great place to move:
      1. Close Proximity to Panama City
The major benefit of purchasing residential property in Coronado is the proximity to populated areas. You can easily travel through Panama City to reach Coronado from North America. You can take a flight to Tocumen International Airport in Panama City. After half an hour car ride on Pan-American Highway, you can reach Coronado.
Although Coronado has restaurants, hospitals, and schools, you can travel to the cosmopolitan city of Panama to enjoy other facilities. Panama City has a vibrant nightlife with high-end boutiques, museums and galleries, and 18-screen movie theaters. Taking half an hour drive from Coronado Panama to Panama City, you can buy branded clothes and enjoy delicious cuisines.
Coronado also has amazing restaurants and healthcare facilities. For emergency services, you can visit the San Fernando clinic and hospital. The hospital includes specialized professionals associated with Clinic a Hospital in Panama City.
      2. Beautiful Beaches
When people first visit Coronado Panama they often think they mistakenly landed in South Florida because of the developed and beautiful beaches. High-rise condos and world-class resorts are enough to surprise anyone who thinks Coronado is still a beach ranch. Visitors here will find various water sports at the beach such as kite-boarding and surfing. On top of that, you can enjoy various fun activities such as deep-sea fishing, sailing, and scuba diving. Imagine, walking back to your condo after taking a dip in the ocean and enjoying mouth-watering food at the resort restaurant while watching a sunset. All these lavishing facilities are enough to suggest that you should immediately move to Coronado Panama.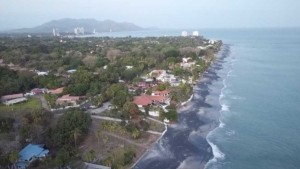 3. Well-Established Community
Coronado has been a hotspot for wealthy Panamanians for years. Since this coastal city is becoming popular for Canadian and U.S. immigrants, residents have created large gated communities. After Boquete, this is the second-largest community in the region. Immigrants from South America and U.K. are also migrating to this beautiful land with breathtaking beaches, which is why will find diverse people and cultures in the city. Other reasons why this location is popular among North Americans are small-town feelings and lively social scenes.
      4. State-of-the-Art Infrastructure
Many people have misconceptions that a coastal city such as Coronado can't have general residential facilities. However, that is far from the truth. Coronado Panama is different from other similar destinations and has great infrastructure, which indicates that you don't have to worry about general conveniences such as electrical and water services. You can also get a wireless internet connection on reasonable monthly charges here.
Coronado Panama also has excellent transportation, roads, and public services, which makes it clear that this city already developed into a convenient and comfortable community.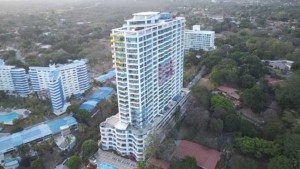 5. Lifestyle and Leisure Options
As Coronado's population is growing, the number of recreational centers, shopping areas, and professional services increases as well. You can register with various high-end resorts and access luxurious activities such as tennis, golf, swimming, and horse riding. What's more, you can:
Go to shopping plazas
Buy groceries from three supermarkets
Enjoy delicious cuisine from a wide range of restaurants such as Super Mercado Rey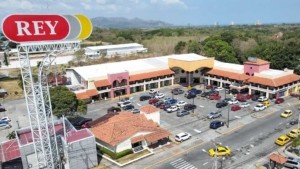 You can find plenty of home improvement stores, department stores, and pharmacies in Coronado Panama. Other convenient services include mailboxes, a gym, and a dry cleaner. If you are moving to Coronado Panama with your family, you can choose from three international schools with high standard education. You can also start a wide range of businesses and seek various job opportunities in the region.
Are You Retiring? You Should Head to Coronado Panama
If you are planning to retire, then Coronado Panama is the best place to settle down. You can find a wide range of real estate options according to your needs. Whether you want a condo near the beach or a rental apartment in the city's center, you can perfectly fit in. Imagine opening the door to be greeted by the soothing and comfortable wind. You can even go for long walks on clean and white beaches anytime. You can visit golf courses, malls, and restaurants and enjoy your life to the fullest.
Visit properties in Coronado here:  Properties in Coronado 
Cost of Living in Coronado
The real estate cost in Coronado Panama is remarkably low compared to other cities. This is great news for retired people as they can move to Coronado without worrying about saving significant money. What's more, Pensionado visas can get them a wide range of discounts which is especially fantastic.
However, that doesn't mean that Coronado is only for retirees, as young people can also move to this place. They can enjoy affordable food, inexpensive cleaning services, and low-cost real estate. If your budget is about $2,500 per month, you should consider moving to Coronado Panama.
Real Estate in Coronado Panama
Real estate investment in Coronado is beneficial because it contains a gated area. Upon purchasing a new property in the city, you will get a membership to Coronado Golf Country Club, which offers a wide range of recreational amenities. Moreover, you get access to Country Club upon renting as well.
You can enjoy a gymnasium, tennis court, and beach volleyball with a one-time activation fee. Furthermore, Coronado clubs also have spa treatment facilities and beach clubs. Needless to say, Coronado is a remarkable place to live, especially if you want top-notch amenities.
When it comes to real estate options, you can choose from cozy resale homes to luxury condos of different sizes and shapes. Unfortunately, there are few waterfront houses, but many properties are a five-minute walk away from the beach. So, if you are ready to settle down with your family in Coronado, you should book your flights now and assess real estate listings.
Top Restaurants to Visit in Coronado
Here are some famous restaurants in Coronado Panama:
Luna Rossa is a popular Italian restaurant in Coronado with appetizing food options. This restaurant is located on Avenue Roberto Eisenmann near Capilla Santo Cristo church. If you want to have pizza, lobster, and dessert, you can visit this restaurant. Furthermore, there are many cocktails, beer, and teas options available.
Picasso restaurant has indoor and outdoor dining arrangements with live music. You can enjoy a variety of drinks and food-inspired French cuisines.
Don Chacho Grill Coronado
This is an incredible restaurant to enjoy local cuisine and drinks with families. Another reason to visit this restaurant is the ambiance. Although this is an indoor restaurant, you can find a few tables outdoors.
Popular Grocery Stores in Coronado
Coronado has several grocery stores and you can find almost any regular or luxury household items inside. Here are a few famous grocery stores you should visit:
Super Mercado El Rey is one of the best supermarkets in the region with a huge parking area. You can find fresh fruits and vegetables, a huge variety of drinks, delicious bakery items, etc. If you want to buy everything on your grocery list from one place, head to the Super Mercado El Rey.
The Little Chinese Grocery Store
The little Chinese grocery store has a wide collection of Chinese food items, including candies, frozen items, and spices. This store also offers Chinese household items such as cups, plates, and utensils.
Super Market 99 is a huge store with grocery items, clothes, and beauty products. You can find high-quality local and international products in this store.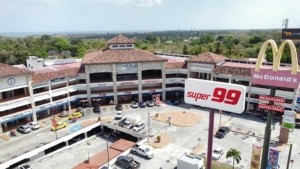 Want to purchase fresh vegetables and fruits? If yes, then head to El Machetazo Square. They have a wide array of grocery items and pharmacies and even have in-store rides for children.
Riba Smith is another grocery store in the area that offers delivery services to its clients. Even going for in-store shopping will be a fun experience. They have a huge parking space so you will not have trouble parking your car. The best part about this store is the variety of international products available. What's more, Riba Smith has a large selection of imported products from Europe and the U.S.
Other Amenities in Coronado
Coronado Panama also contains a wide range of other amenities more than what you can expect from a coastal city. Here are some of these amenities:
There are two churches in Coronado Panama, namely Coronado Bible Church and Capilla Santo Cristo church. Coronado Bible Church has invited pastors and congregations who offer their services in English. Meanwhile, Capilla Santo Cristo church is a small yet fascinating church in the city.
San Fernando Hospital has reputable doctors affiliated with top hospitals in Panama City. The doctors have a specialization in dealing with emergencies ensuring patients do not have to wait for long periods.
Coronado is a tourist location and has a large number of international and local banks. You can find Global Bank, Banco General, and Caja de Ahorros. Also, there are ATM vestibules throughout the city, so you can easily withdraw money when needed.
Another benefit of living in Coronado Panama is the high-speed internet. IPS companies such as Tigo, Cable & Wireless, and Spectrum provide up to 1000mbps internet with incredible services. You can choose from other internet options as well.
There are plenty of job opportunities in this coastal city. You can become a digital entrepreneur or even start your own business.  You can even work online and earn without worrying about leaving your home.
Conclusion
Coronado Panama has an incredible community and amenities so residents and tourists can have the best time of their lives. If you are planning to move to a coastal city with mind-blowing beaches and recreational activities, you should fly to Coronado Panama. If you want more information about living in Coronado or real estate listings, you can contact us.
If you would like to explore beach properties on Panama Pacific Coast Click Here
Some of the hot spots on the Pacific Coast like
Visit properties in Coronado here:  Properties in Coronado