Bocas del Toro 
Just as one day Columbus spotted a boulder shaped like the Mouth of a Bull and undertook a new adventure, the day has come to launch you to this new journey, and make history!
The archipelago of Bocas del Toro, like most Panamanian beaches, is characterized by being an unforgettable place, in fact it has been difficult to find the adjectives that describe such a majestic place, but still, four words have transported me.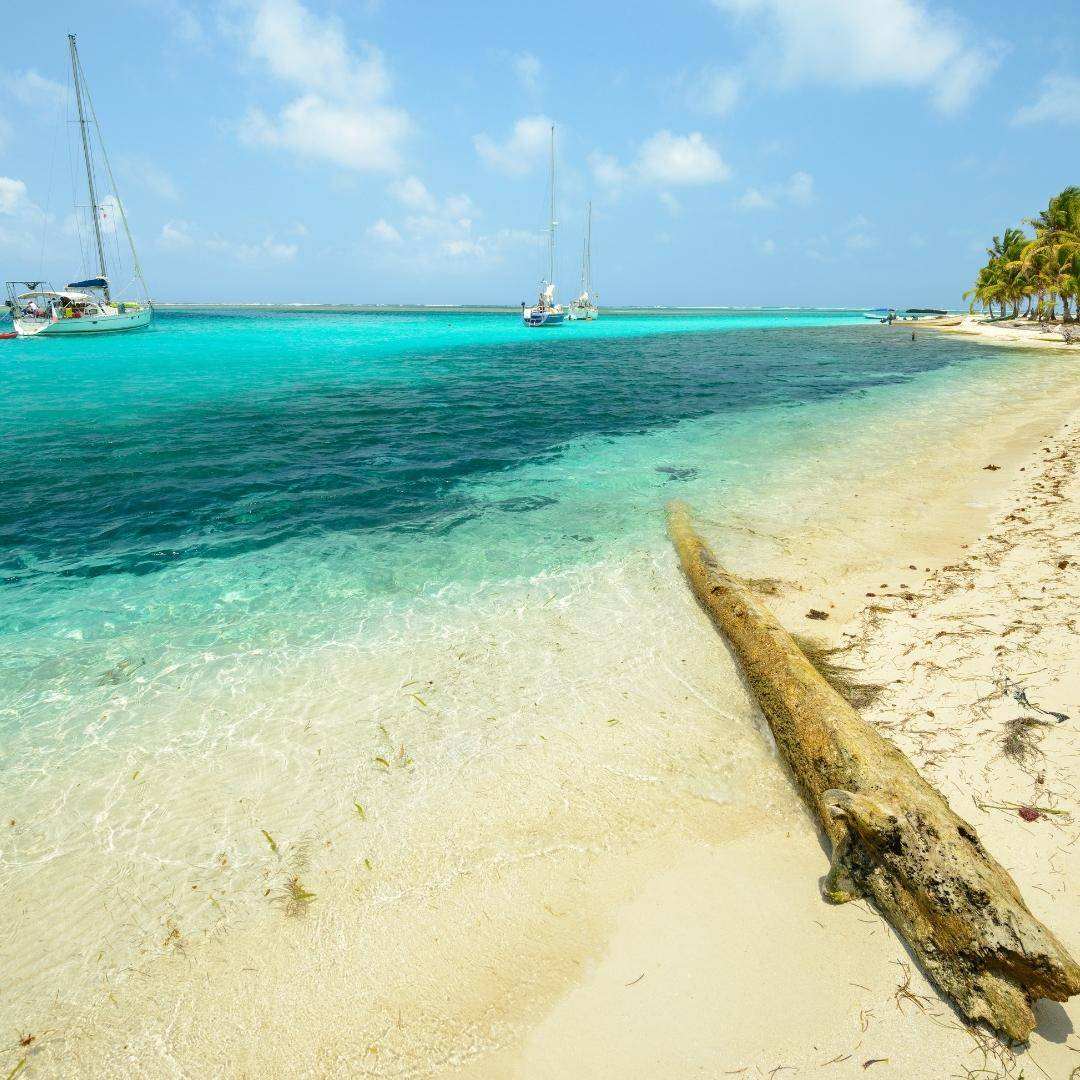 Bocas del Toro is a beach that offers a particular, seductive, primitive and unforgettable experience.
How have I done? Surely you can get an idea of how your days will be in this place.
In today's article, we will tell you the main information so you can:
Decide once and for all for your destiny
Explore the area safely and above all have an unforgettable experience
Make the most of your days, visiting beaches, restaurants and amazing activities
Here is a small index of the information you will find in your reading.
Location, history and general culture of Bocas del Toro.
Must-see beaches
National parks
Outdoor activities
What is the best time to travel to Bocas del Toro?
How do you get to Bocas del Toro?
Let's go for it.
Bocas del Toro: Location, history and general culture.
History.
Bocas del Toro is one of the most visited provinces of Panama, its capital is the city of Bocas del Toro located on the island of Colón, and comprises a territorial extension of 3,037 km and 2,170,320 inhabitants.
Its borders are defended to the north by the Caribbean Sea, to the south by the province of Chiriquí, to the east and southeast by the Ngöbe-Buglé Region, established by law 10 on 7 March 1997, which protected the Idican people of the region in this area, to the west and northeast with the province of Limón of Costa Rica.
Its history begins during the last trip of Christopher Columbus, who when discovering the American continent, inaugurated the same day the island that bears his surname, Columbus Island.
Soon, the territory became part of the governorate of Veragua, a territorial division that existed until 1537 and was later called Veragua Real. At that time the Bocatoreña region was within the province of Nueva Cartago and Costa Rica whose domains extended to what is now Honduras.
During the first decades of the 19th century, English aristocrats thirsting for land for their nation, arrived in the province of Bocas with a large number of slaves, coming from San Andres and Providencia and Colombia. Fortunately, in 1852, slavery was avolida, and all the Blacks were freed and encouraged to earn a living as fishermen and peasants.
Races and Ethnicities
9.9 % Afro-Panamanians
26,5 % Mestizos
63.6 % Chibchas (American)
About 63.6% of the population has Chibcha ancestry.  The largest ethnic groups are the Ngäbes (57.3%), the Loops (2.1%) and the Naso Tjerdi (2.9%).
The province was divided into 4 districts and 40 districts.
District
Districts around

Capital 

Flag- officer

Almirante, Bajo Culubre, Barriada Guaymí, Barrio Francés, Cauchero, Ceiba, Miraflores, Nance de Riscó, Valle de Aguas Arriba, Valle de Riscó

Flag-officer

Bocas del Toro

Bocas del Toro, Bastimentos, Boca del Drago, Punta Laurel, San Cristóbal, Tierra Oscura

Bocas del Toro

Changuinola

Changuinola, Barriada 4 de Abril, Barranco Adentro, Finca 4, Finca 6, Finca 12, Finca 30, Finca 51, Finca 60, Finca 66, Guabito, La Mesa, El Empalme, El Silencio, Las Tablas, Las Delicias, Cochigro, La Gloria,

Changuinola

Chiriquí Grande

Chiriquí Grande

,

Bajo Cedro

,

Miramar

,

Punta Peña

,

Punta Robalo

,

Rambala

Chiriquí Grande
The province of Bocatoreña, is a region that, as in Capitola, California, is characterized by its Caribbean houses of the same style that have served as a spot for wonderful photographs.
Between white sandy beaches, flaming palm trees, colorful coral reefs and a cool Caribbean atmosphere Bocas del Toro has sculpted a cozy reputation in which passing tourists choose the beach as their home.
Location.
This province with both continental and insular territory is divided into three large districts: Bocas del Toro, Changuinola and Chiriquí Grande.
Evidently, its strategic location allows it to be an island full of biodiversity and culture, and although years ago, during the 19th century, it was an area disputed by two strong countries, Colombia and Costa Rica, today it is a free territory.
Culture.
Since the separation of Panama with Colombia, Bocas del Toro has led the list of provinces with greater projection and growth and stands out for captivating its visitors with its incredible vegetation and vibrant ancestral cultures.
Visiting the region is a true spectacle of mysticism, which manages to transport and make guests travel in time.
We can classify the island as a true biological fantasy, I dare say that it hosts another infinite sea but this time green, vegetative and diverse, definitely a unique place to meet and reconnect with mother earth.
It should be noted that the species of plants and animals that cross your path, may be unique in the world, the same happens in the ocean and its jungle.
In bocas del toro more than a natural experience you can, make a deep immersion in the ancient Panamanian culture, which consists of an indescribable and overwhelming sum of races and ethnicities that crossed oceans for years to end their days in the natural paradise of mouths of the bull.
This is how when you arrive in the region, you will find different types of indigenous peoples from the western Caribbean, Latinos, foreigners and people from all over the world.
Bocas del Toro is much more than a beautiful archipelago, this territory has become a global example of multicultural respect, both of racial groups or young foreigners, Panama and each of its cities, honor its motto: Country of open doors to the world.
When you get to the city it is normal to find crops of:
Banana

: Since, one of its great sources of income from the island, is the export of fruit.

 

Cacao:

are approximately 6,000 hectares of 

cacao

planted in the region. Being a coffee-growing country, with the best coffee in the world, its coffee extension, would not be less. 

Plátano

: The cultivation of this food extends through the sector of

las tablas

,

guabito

y partes del

distrito de Chiriquí grande

, is developed by local farmers who, with sweat and determination, bring their crops forward.
BEACHES UN-MISS-ABLE

The beaches of Bocas del Toro, are characterized by its unique Caribbean atmosphere, quiet, sunny, fresh and isolated, a different feeling catches you when you get there. 
The beaches are deployed throughout the region and are divided into two areas:
Interior
Where the coasts of the islands are bathed by the waters of the Bay of Almirante.
Usually these beaches are occupied by mangroves and much of the wildlife and rainforest has joined it.
Exterior 
They are the beaches located in front of the bay, has rocky beaches and majestic cliffs.
Only two islands in the region have coast to the open sea, in which you can find some of the best beaches in the region:
Bluff Beach, en Isla Colón

Long Beach en Bastimentos 

Star beach in dragon mouths
Red frog in bastimentos
Shoe island
The island of birds.
Bocas del Toro: National parks.
Panama is a country of protected areas, which both Panamanians, Bocatoreños, tourists and foreigners understand the importance of taking care of these sacred areas.
The country's Ministry of Environment has designated a wide range of policies and management standards to conserve the region's wildlife, biodiversity, natural and cultural heritage.
Therefore, we recommend you to be especially careful when visiting these parks.
National parks to visit :
Marine National Park, in Bastimento Islands.
The national marine park bastimentos, opened to the public in 1988, with a geographical extension that covers an area of approximately 13,226 hectares where 11,596 are marine areas and 1630 with forests and mangroves.
In addition to the largest Caribbean Sea beach in the country and its mangroves are so diverse and unique that have been photographed by artists around the world, their colors vary between black, red and white
It should be noted that the reefs of Bastimento Island and the Marine National Park are the most preserved in the Caribbean Sea.
International Park of the Friendship
The International Park of Friendship or also known by its acronym PILA, is the representation of the brotherhood between two nations that share a border.
The Parque de la Amistad was created by the government of Costa Rica and Panama in order to gather, the reserve of the Talamanca mountain range and the old park located in the area in a single entity, representing the strong bilateral ties that sustain both nations.
In 1983 it was declared a World Heritage Site by UNESCO due to the animal and plant richness of the biosphere, and was also listed as the International Peace Park, after joining Unesco's recommendations in the 1988 treaty.
Its territorial extension within Panama covers 4000 ha located in the provinces of Bocas del Toro, Chiriquí, and as well as the regions of Naso TjerDi.
To enjoy the park you can start with ecological hikes, in which you can easily cross with wild animals such as pumas, jaguars, margays and ocelots as well as sloths, monkeys and tapir in danger of extinction, in addition to 600 other species of birds. There you can enjoy panoramic views of the Baru volcano, the highest point of Panama.
We recommend you go with a guide.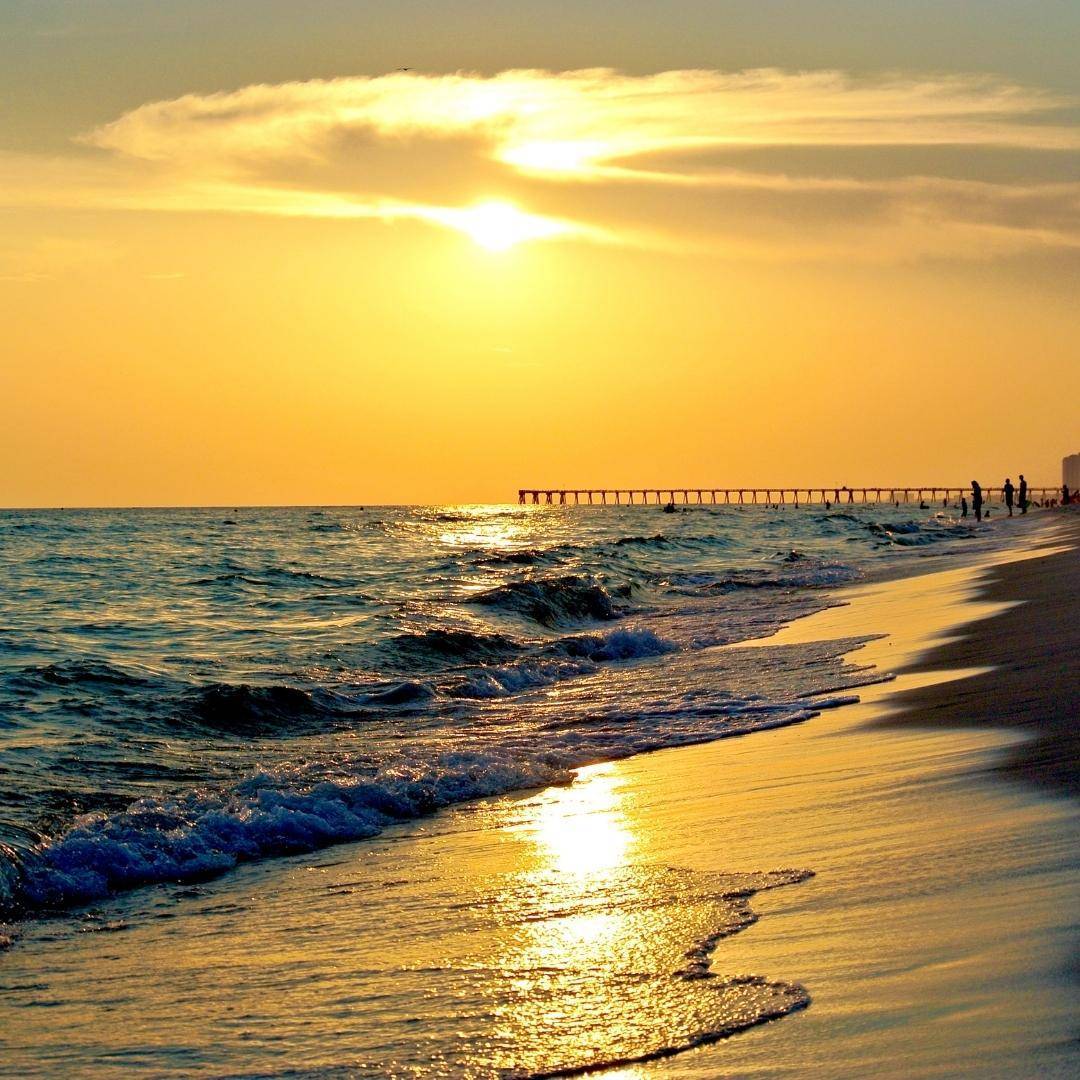 What is the best time to travel to Bocas del Toro?
In fact, there is no special time to enjoy such a majestic place, considering that Panama, enjoys a warm and tropical climate, much of the year, still I recommend traveling between August and October, months in which the rains decrease,
How to get to the archipelago of Bocas del Toro?
There are three options to reach the archipelago of bocas del toro:
Airpanama, is a Panamanian airline, in which you can find internal flights, that is, this airline only has domestic flights.
By choosing this option, you can embark at the albrook airport of panama and get to bocas del toro, flights take about an hour and its price ranges from 200-250 usd.
Bus from Tranceibosa to Almirante:
Intermunicipal bus lines, are a viable option if your budget is reduced, you must keep in mind that traveling by land, will take a couple of days.
Buses depart from the Albrook terminal in Panama City on schedule only in the afternoon and evening depending on the season.
For example, you can find trips available in hours from 18:00h, 18:30h and 19:00h, with a price per journey of 27.80 usd for adults.
The last option is to take a taxi, which will take you directly to the pier, where you can board a boat or ferry that can take you to the Island.
Note: Bocas del toro, not satisfied with being the second most visited porvincia in the country, its tourist entities are constantly looking to increase this figure, that is why for this year they have proposed actions to increase tourism by 40%.
At present, there are more than 10 hotels that offer the lodging service to national and international tourists who arrive in the province of Bocas del Toro, in search of rest and relaxation. Accommodation prices range from 22 -105 dollars per night.
You may also be interested:
Bocas del Toro Panama