Retire in Panama in 2024: What You Need to Know
Many retirees are thinking about their possibilities as 2023 draws closer so they may move on with their lives. If you're one of them, you've undoubtedly heard that Panama is among the world's top retirement destinations. But what draws people to this Central American nation? Why do people choose to retire in Panama? We'll go over the most recent information on retiring in Panama in 2023 in this blog post, along with details on lifestyle choices, healthcare costs, and cost of living. Let's first examine the reasons for the high number of retirees who choose Panama.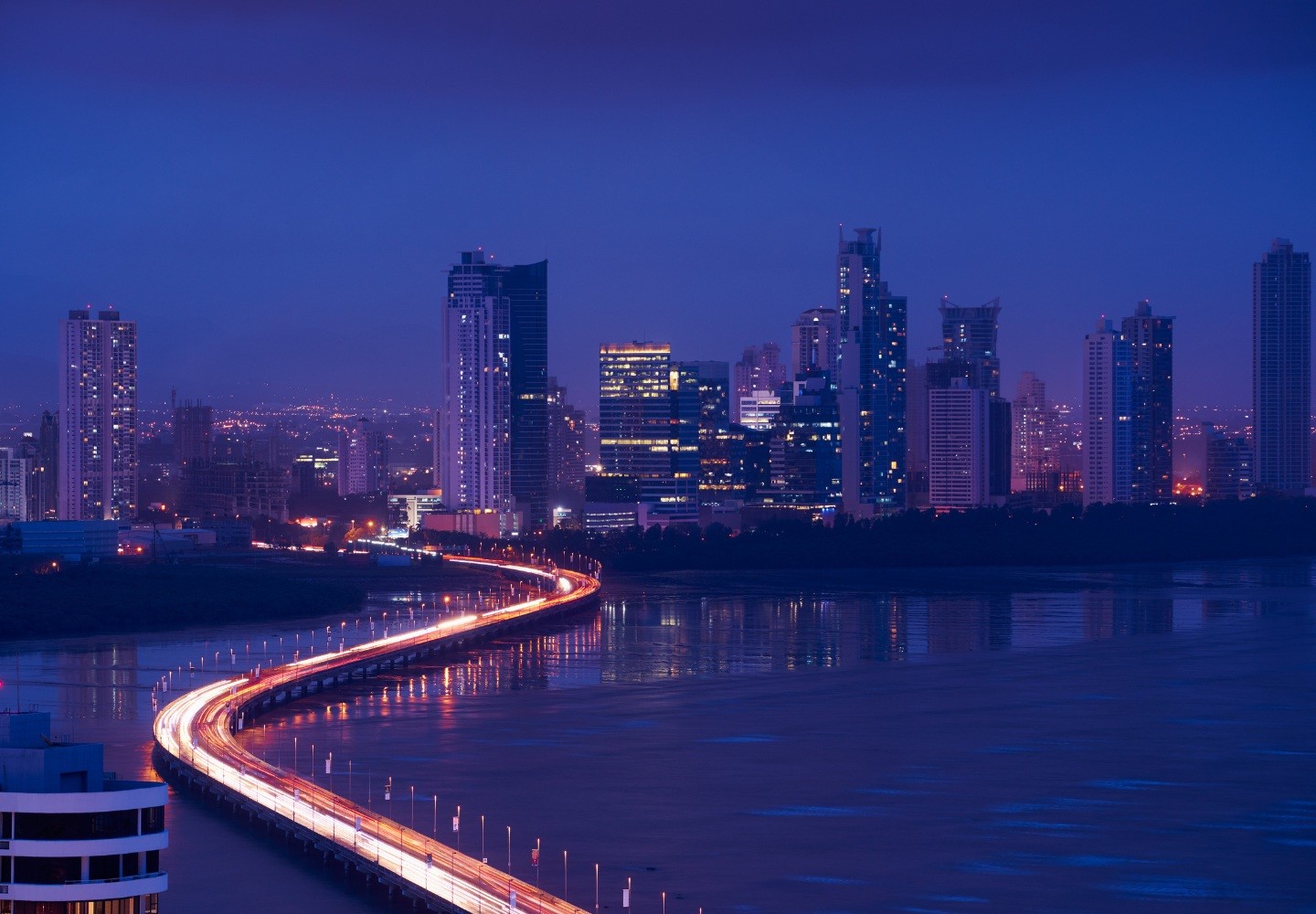 Why Is Panama The Best Place To Retire?
Panama is in a unique position on the world map, so you might be wondering, "Is Panama a good place to live?". It connects North and South America, blending different cultures, histories, and exciting experiences. Imagine yourself in a location where two continents converge, where you may take advantage of the finest of each. That is why Panama is a fantastic location for retirees.
Panama has plenty to offer retirees, including:
Panama's retirement weather is truly fantastic. It's typically about 27°C (80°F), which means you can expect plenty of warm and sunny days all year round. Panama has just two seasons: the rainy season from May to November and the dry season. The fantastic weather is one of the many reasons why retirees adore this place, making retirement here comfortable and delightful.
A Safe Place From Extreme Weather
Is Panama safe to live in? Yes, Panama offers a weather-safe location. No hurricanes, tornadoes, or tsunamis can be found here. In Panama, these significant natural disasters have never occurred. This is great news for retirees because it means you can have a peaceful and safe retirement without worrying about severe weather causing problems.
Affordable Cost Of Living
One of the biggest draws of retiring in Panama is the affordable cost of living. Compared to many other countries, Panama is relatively inexpensive, and you can stretch your retirement budget further here. It's truly an ideal option for retirees like you on a tight budget because healthcare, housing, and delicious food are all reasonably priced.
Not only that, Panama is also a major hub for Caribbean trade. The expanding economy presents an appealing prospect for investors and entrepreneurs.
In Panama City, the busy capital, there are big banks and finance companies. They rank among Central America's largest. This makes retiring in Panama even more appealing.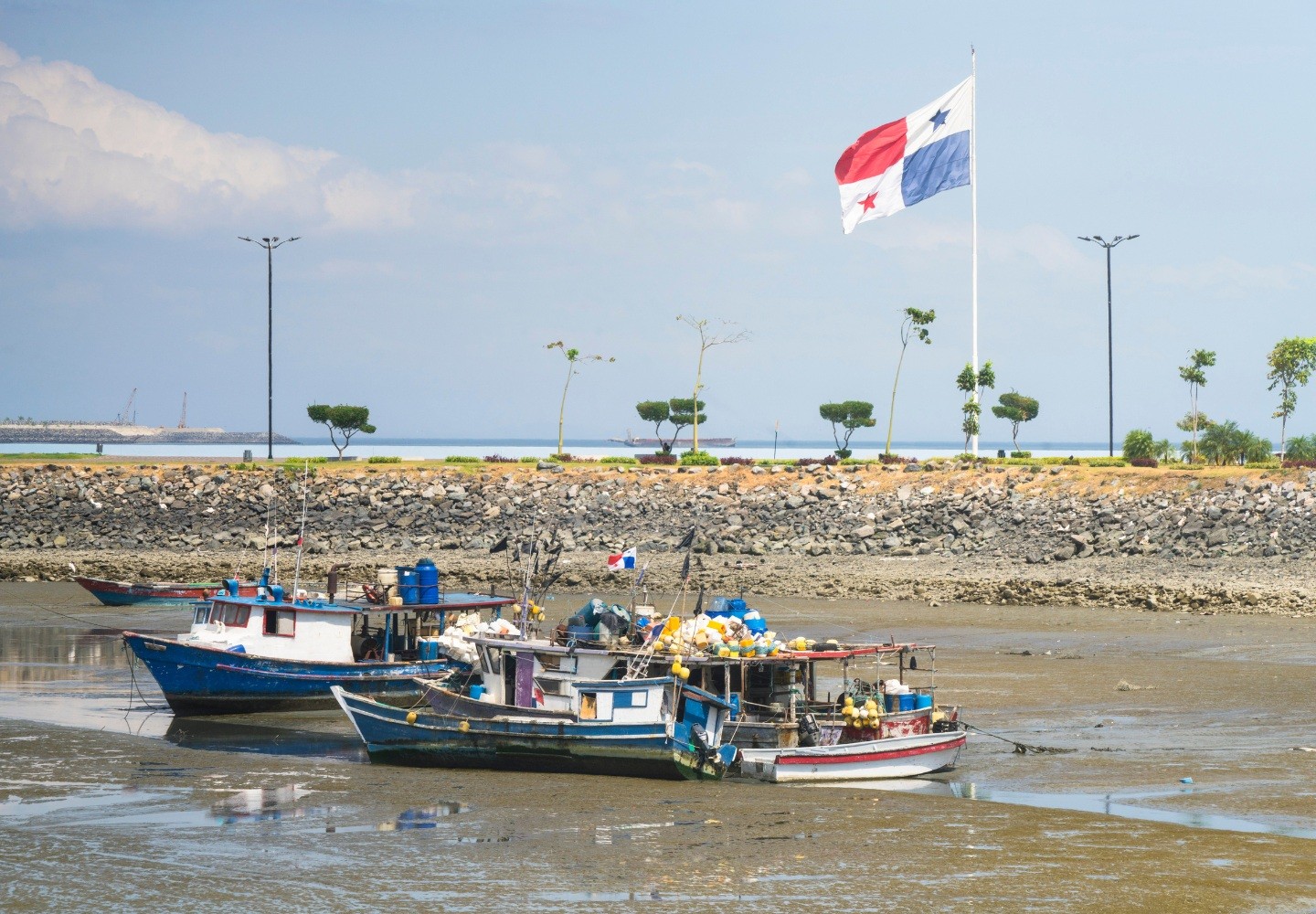 Cost of Retire in Panama
Monthly Cost Single U.S. $
Monthly Cost Couples U.S. $
Rent furnished, one bed Condo
$600 to $1,500
$800 to $1,500
Electricity
$70 to $190
$75 to $200
Water if is not included in the HOA
$20 to $40
$20 to $40
Gas (when is not included in HOA)
$5 to $15
$5 to $15
Household ( maid 3 times weekly)
$380 to $400
$380 to $400
Internet 150 Mbps speed
$45.75
$45.75
Cellphone Postpay Plan
$45
$90
Cable TV
$40
$40
Healthcare Insurance
$150 to $300
$300 to $600
Buy a second-hand car
$15,000
Gasoline
$200
$200
No car use public transportation
$40 to $200
$55 to $250
Groceries
$250
$600
Entertainment (dining out & other activities 3 times weekly)
$300
$500
Miscellaneous / Incidentals
$150 to $225
$150 to $225
Monthly Total
$2,295 to $3,550
$3,260 to $4,510
Stunning Scenery
The most breathtaking landscapes on earth can be found in Panama. Everybody may find something to enjoy, from white sand beaches to exotic rainforests. Numerous national parks, including the well-known Soberania National Park, are also located in Panama among others.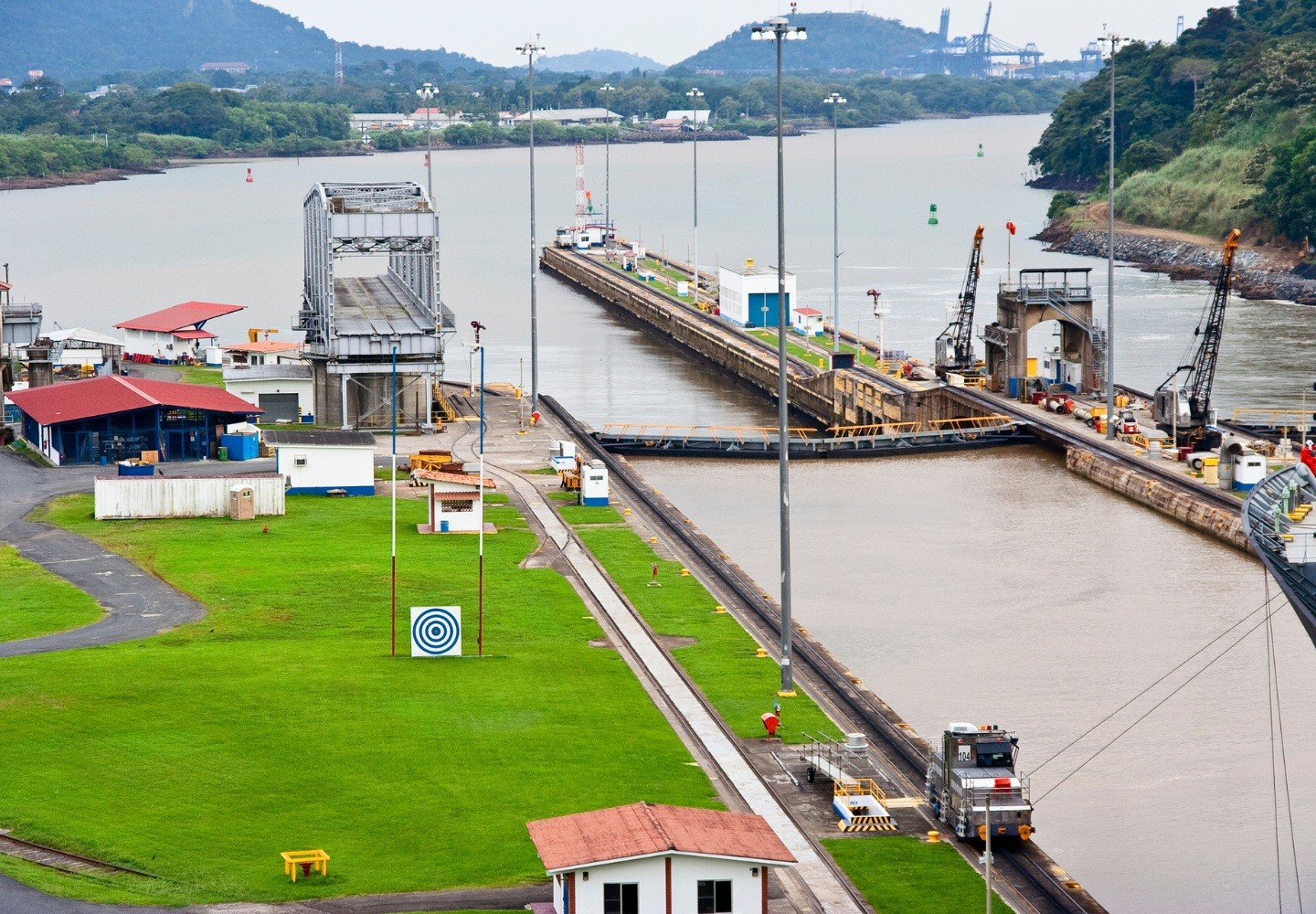 The landscapes of Panama offer unparalleled beauty. Imagine going through the famous Panama Canal, an amazing man-made river that connects the Atlantic and Pacific Oceans. And beyond that are dense jungles where nobody has made any changes.
Because they are packed with a variety of plants and animals, these jungles are regarded by many as amusing and enjoyable, making them a naturalist's dream. Panama has so many different kinds of places to explore. If you want to retire in a place surrounded by nature's beauty and experience what is Panama like, choosing to live here is a great choice.
Simple Visa Programs
Panama makes it incredibly easy for retirees to obtain residency through its Pensionado Visa program. If you get residency in Panama through the Pensionado program, you can also bring in your household goods duty-free (up to $10,000).
Panama has a good reputation for keeping its promises. In some other countries, long-time retirees have lost their residency due to changes in the law. However, Panama's government has honored its commitment to protect pensionado residents. So, even if the program changes in the future, you won't lose your benefits.
Now, how do you join this fortunate group of Pensionado residents? It's quite simple: you need a monthly pension of at least $1,000.
Retiring in Panama comes with a great perk – the retirement visa. It's a simple way to make Panama your new home. The process is easy, and you can get a permanent visa in just six months after applying. This hassle-free procedure is perfect for retirees seeking a seamless transition to their Panama retirement.
Welcoming Culture
Panama is celebrated for its friendly and inviting culture. Retirement communities in Panama offer a chance to bond with like-minded individuals who share your interests and hobbies. Panamanians are known for their warmth and openness to foreigners, making it a breeze to forge new friendships and connections.
Furthermore, Panama boasts a thriving expatriate community, ensuring numerous opportunities to mingle with fellow retirees from various corners of the globe. In Panama, you'll be treated to stunning landscapes and an affordable cost of living. Plus, you can embark on exciting adventures in the world of tourism while relishing the sense of belonging in this welcoming community.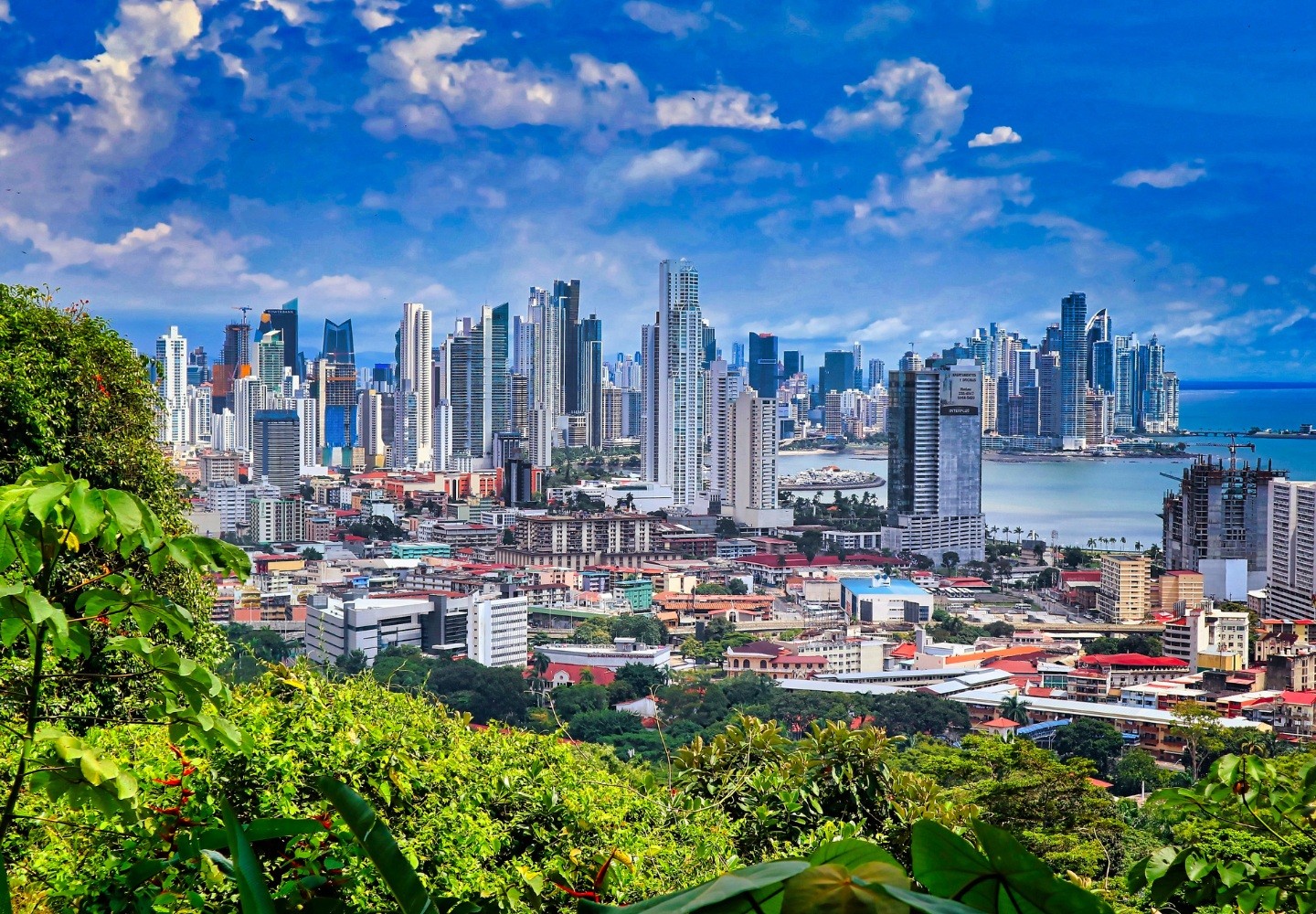 Retirement Costs in Panama
Planning for retirement can be an exciting adventure, especially if you're considering spending your golden years in a new culture like Panama. Panama, a Central American country popular with Americans, offers various benefits for retirees.
Your lifestyle choices also matter. Owning a car and dining out frequently can raise your expenses, but opting for a simpler life in a smaller apartment and cooking at home can help you save money, especially in touristy places with expensive restaurants.
Housing
Generally, if you don't intend to live in remote, small towns where mostly Panamanians reside, a medium-level standard of living will typically cost between $1,000 and $3,667 per month. This cost can vary based on the city you select. These estimates apply to couples, families, or individuals who want to maintain some aspects of their previous way of life.
If you want to buy or rent condos, houses, land, or beach properties in Panama, you can call us at +1 727 364 2591.  Also, you can visit the Metro Realty Panama website for more information. Having the guidance of a real estate professional is essential for a successful journey when retiring in Panama, and you need a great place to live to start with.
Food
In the twenty years the food culture, in Panama has undergone a transformation. This change has been fueled by a growing community of food enthusiasts who have made Panama their home and have infused the scene with a diverse range of international flavors. As a result, the food landscape, in Panama has seen an evolution. In the heart of the city, a visit to Casco Viejo reveals a thriving culinary scene, with no less than fifty restaurants offering dishes representing every corner of the globe. Some establishments even provide an exquisite dining experience on their picturesque rooftops.
In districts such as San Francisco, Punta Pacifica, and Calle 50, a diverse array of restaurants awaits, catering to various tastes and preferences. Beyond the city, Panama's interior and coastal areas offer their own unique culinary delights. In the Anton Valley, the restaurant Benaventura promises a memorable gastronomic experience, while Los Camisones, located along the Pan-American Highway, stands out as a personal favorite. The coastal paradise of Playa Venao beckons with an enticing array of culinary options that will tantalize your taste buds.
In sum, Panama boasts an abundance of exceptional restaurants, scattered throughout the country. Don't miss the opportunity to explore this culinary treasure trove and savor the incredible flavors that await you in every corner of Panama.
Healthcare
Public healthcare in Panama has garnered limited recommendations, even among its own citizens. The situation is characterized by medication shortages, protracted waiting lists for surgeries and medical procedures, and extended delays in securing consultations with specialized healthcare providers. However, the realm of private medicine within the country stands as a beacon of excellence, aligning with first-world standards.
In Panama City, the capital you will find, around five advanced hospitals. These private hospitals have partnerships with hospitals in the United States such as The Johns Hopkins Hospital. For instance, Pacifica Salud Hospital in Punta Pacifica neighborhood is affiliated with The Johns Hopkins Hospital. Moreover, many doctors working in these hospitals have received their education and training, in the United States.
While the quality of private healthcare in Panama is undeniably high, it's essential to recognize that accessing these services can come at a substantial cost if one does not possess adequate medical insurance coverage. Fortunately, a range of local and international insurers operate within the country, providing diverse insurance options tailored to individual needs.
In an upcoming article on our website, we will present an exhaustive list of the most esteemed and endorsed insurers in Panama. We strongly encourage you to follow our blog to remain informed and access this invaluable resource.
What Are The Visa Requirements To Retire In Panama?
The Panama Retirement Visa, often called the Panama Pensionado Visa, is designed for retirees or people with lifelong pensions.
To apply for the Panama Retirement Visa, you'll need certain documents. These include:
registration form
notarized letters to prove your pension
proof of income that's been verified by the Panamanian Consulate
health certificates
police records
copies of your passport
If you're applying with family members, like a spouse or children, you'll also need additional documents such as:
marriage certificates
power of attorney papers
birth certificates for your kids
Once you have your Pensionado Visa, you'll be able to enjoy a range of benefits, including:
Discounts on healthcare services
Discounts on entertainment and dining
Tax exemptions on the importation of household goods
Tax exemptions on the purchase of a new car
What Are The Best Places To Retire In Panama?
When considering a retirement destination, Panama stands out as a top choice. But where exactly in Panama should you set down roots? Panama has many great cities and towns that are ideal for retirees. Here are the 10 of the best places to retire in Panama:
Panama City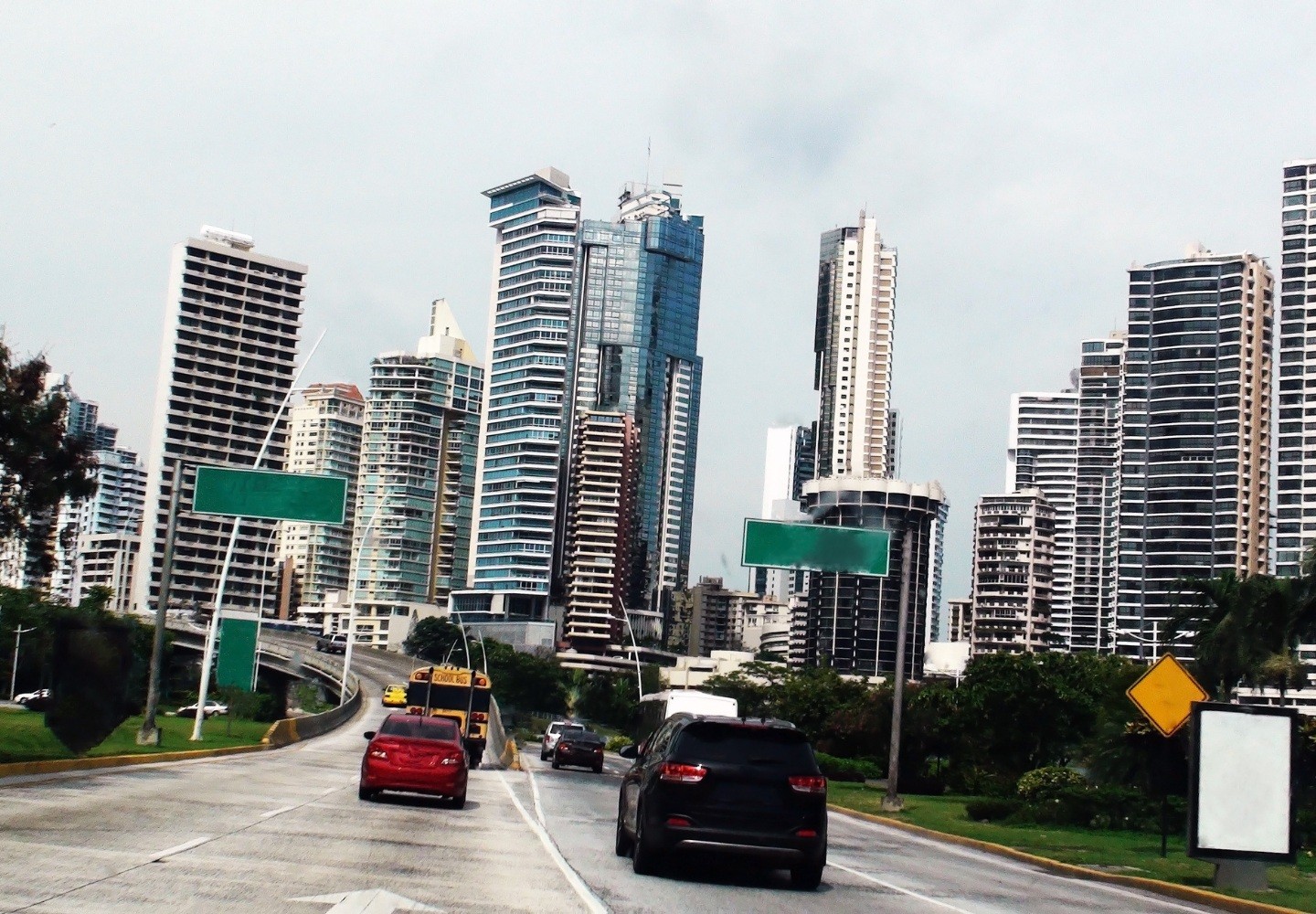 Panama City offers much more than being just the country's capital. Here, you can bike alongside one of Latin America's tallest skyscraper skylines, feel the refreshing Pacific breeze while strolling along the Bay of Panama, explore archaeological sites and trails, and witness the blend of colonial history and nightlife in one spot. Panama City is a place of striking contrasts, where you can find lush greenery, indigenous cultures, and vibrant city life all in one exciting destination.
Even though Panama City has a busy financial district and tall buildings, it also has tranquil and peaceful spots.
Panama City, the lively capital of Panama, a tropical country connecting North and South America, has a rich and often contested history since its inception. Known for its famous canal, this city is one of the lesser-known cosmopolitan capitals in the Americas.
It boasts modern skyscrapers and a diverse culinary scene with everything from local eateries to dim sum restaurants, French bistros, and kosher supermarkets, showcasing its international character.
Panama City also has a deep sense of history. The Museo Canal, celebrating its 25th anniversary, features a new permanent exhibition on Panama's journey to independence, including the handover of the Panama Canal by the United States in 1999. This context helps visitors appreciate the unique blend of local identity and global influences that make Panama City a place of its own while also embracing elements from around the world.
In Panama City, you will find places where foreigners prefer to live because of the security, elegance, and infrastructure of these places, among which are San Francisco, Punta Pacifica, Costa del Este, Casa Bonita, the beach closer to the downtown just 20 minutes driving, Tucan Country Club the more affordable golf community in the city, in the beach areas will find the trending area of Playa Caracol and for those who love golf the luxury and The exclusivity of this Santa Maria 
Boquete
Boquete is a small mountain town in Panama. People love it because it's got amazing nature like hiking paths, warm springs, and pretty waterfalls. Lots of retirees live here, so you'll have friends your age.
The mountain weather in Boquete is perfect for growing coffee, so you'll often smell yummy fresh coffee. But it's not just coffee; they also grow tasty fruits here. And if you want some quiet, you can visit the nearby Caldera River for peaceful relaxation. In Boquete, every day feels like a fun mountain vacation with yummy food and nature all around you.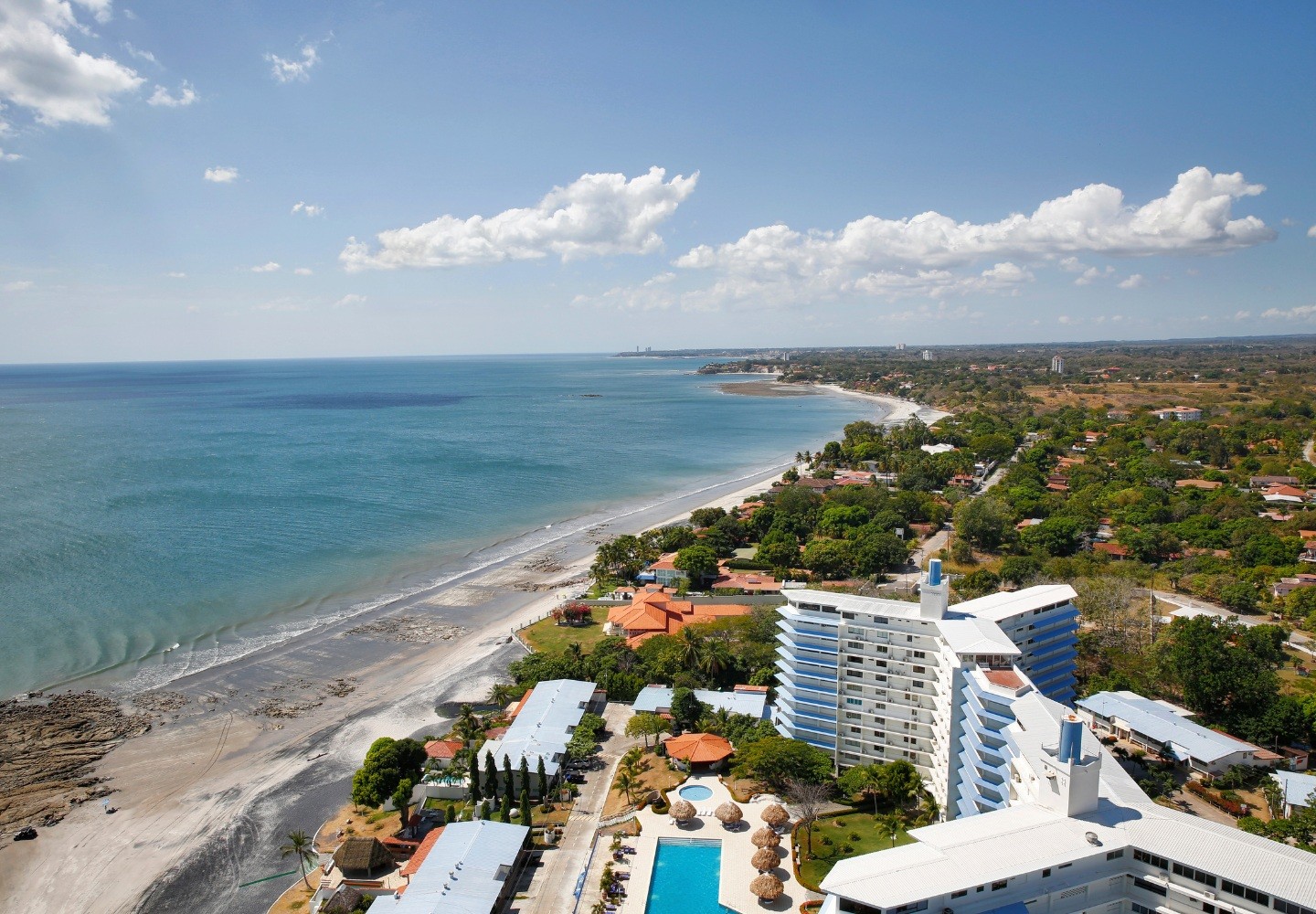 Coronado is a well-developed beach resort along the Pacific coast that offers many conveniences similar to those found in First World countries but at a lower cost. Considered the heart of beach life in Panama, Coronado offers affordable property options and has existing infrastructure in place.
It's a tried-and-tested destination with a growing expat community, making it suitable for retirees. With the Pacific Ocean and pristine white beaches at your doorstep, you can enjoy a relaxed coastal lifestyle. The availability of familiar amenities like 24-hour supermarkets and a range of activities, including golf, ensures a comfortable retirement. Moreover, retirees can benefit from the Pensionado Visa, which offers discounts of up to 50% on entertainment and 10% on medical services.
The climate in Coronado is ideal, with warm temperatures around 85°F and low rainfall. The community has grown significantly in recent years, becoming more international, and newcomers bring fresh ideas and services to cater to residents' needs. Opportunities for social activities, community service, and various hobbies are plentiful, including tennis, Mahjong, and golf, with a championship course designed by Tom Fazio at the local golf club. Food in Panama is budget-friendly.
David
David is a city in western Panama that many retirees love. They come here to enjoy the relaxed way of life in Panama. You'll find lots of things like stores, places to eat, and healthcare centers.
Even though David is the second-largest city in Panama, it's still not too expensive to live here. The city is full of energy, with busy markets and lively streets. Being close to the Costa Rica border means you can explore other parts of Central America too. But don't worry, David has good healthcare facilities to keep you safe and comfortable in this urban place with a tropical feel for your retirement in Panama.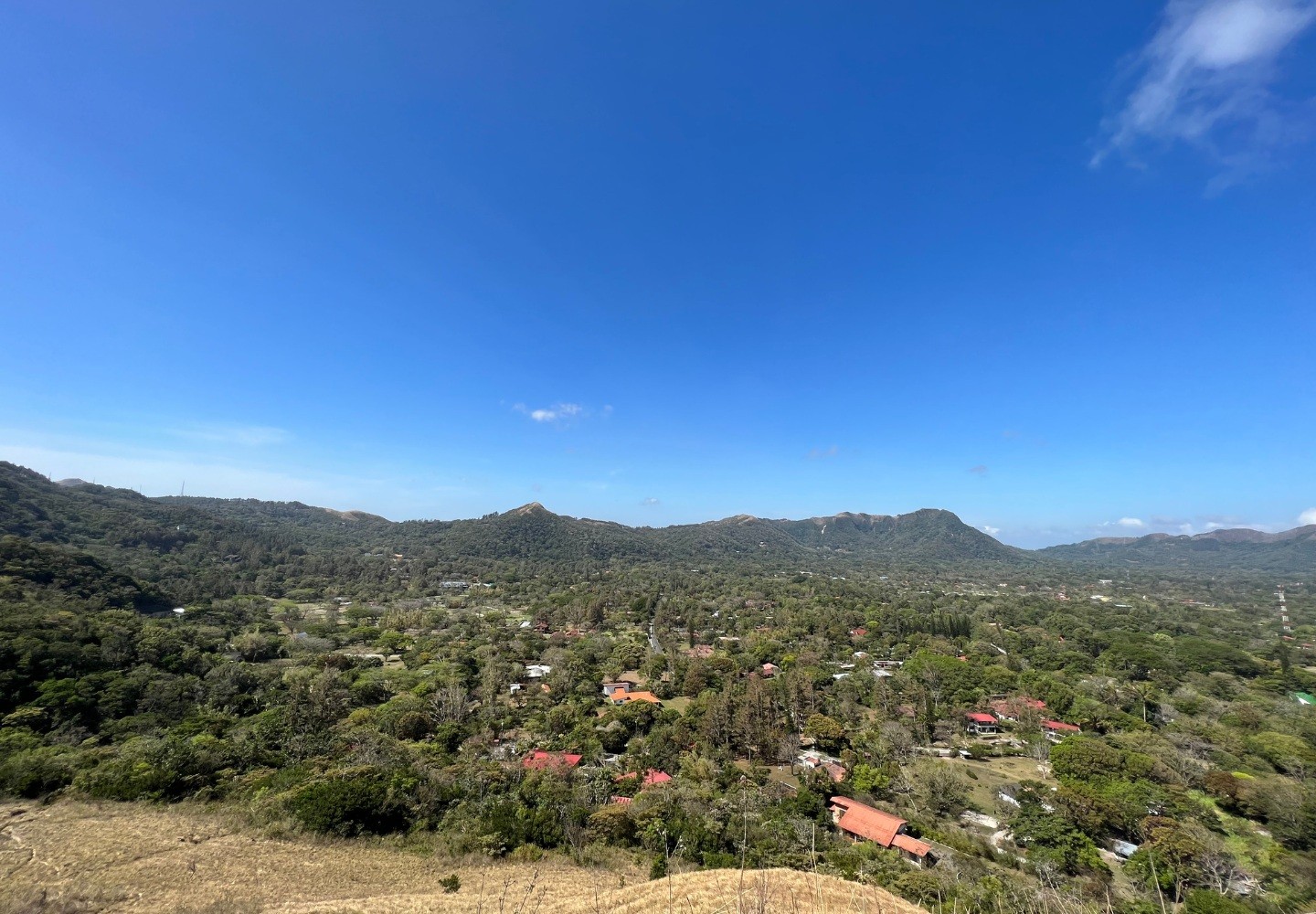 El Valle de Anton is unlike any other town, it's a special place for retirees in Panama. It's hidden in a big volcano crater that isn't active anymore, and that's why it's not as hot as other tropical places.
This town is surrounded by thick forests where you can see lots of colorful animals. It's a great place for retirees who like nature. You can go hiking in the green forests or just relax. El Valle de Anton gives you a mix of amazing geological wonders and tropical beauty, making it a unique place for retirement in Panama.
San Francisco, Panama City
San Francisco, located in the middle of Panama City, gives you easy access to everything you need. You can shop, eat at local restaurants, and visit modern healthcare centers. One of the cool things about San Francisco is Parque Omar, one of Panama City's biggest parks. It has walking paths, tennis courts, soccer fields, a pool, places for kids to play, outdoor workout stuff, and even a library.
They also organize events like field trips and concerts in the park. You can find everything you need for everyday life in San Francisco, like stores, schools, hospitals, lots of places to shop, pet clinics, a big meeting place, and parks. It's super convenient because San Francisco is just a short drive from Panama City's banking area and the entrance to the Southern Corridor, which takes you straight to Tocumen International Airport in about 10-15 minutes (PTY).
Chitre
Chitre is in the pretty Azuero Peninsula of Panama. Located just a 3.5-hour drive from Panama City, Chitre is a lively town situated on the beautiful Azuero Peninsula. Here, the bustling streets are filled with a mix of cars, taxis, cattle trucks, and buses, creating a vibrant agricultural atmosphere that blends harmoniously with the area's colonial charm. One of Chitre's significant attractions for expats is its affordability, including housing and healthcare costs.
But Chitre has more than just lovely beaches. It also cares about your health with good healthcare facilities. This means you can relax and enjoy the peaceful Panamanian way of life without worrying. Whether you like snorkeling or going to local festivals, Chitre is a special mix of nature and culture that's really nice. If you're thinking about retiring in Panama, Chitre gives you the best of both worlds – beauty and affordability.
Volcan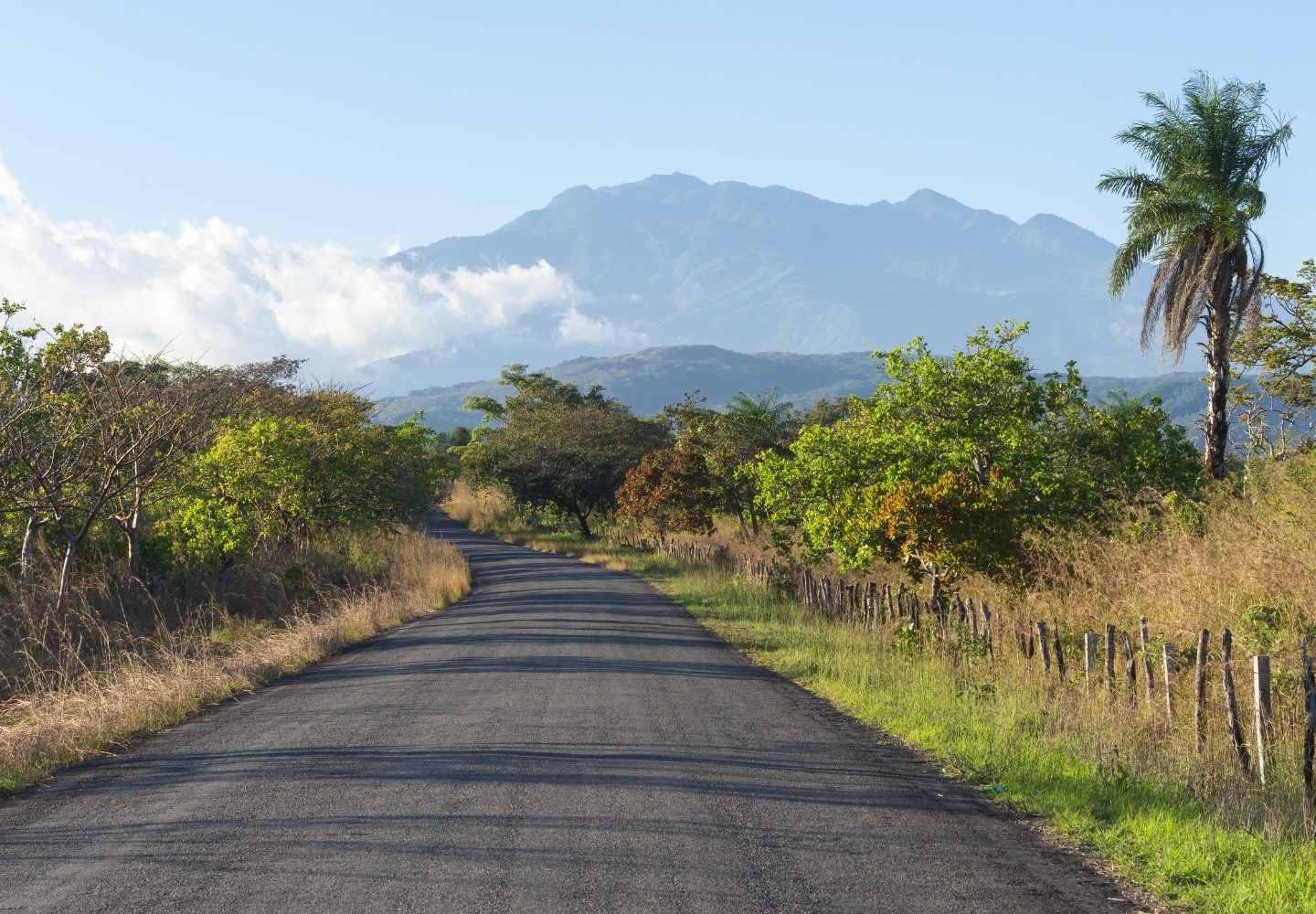 Volcan is near the amazing Volcán Baru and offers a different retirement experience. Imagine waking up every morning surrounded by green rainforests. You can hear birds singing, leaves rustling, and faraway animals. It's peaceful.
But Volcan isn't only about nature. It mixes the rainforest's beauty with modern living. You can find homes in this quiet place, and the surprising thing is they don't cost too much. This way, you can enjoy nature's calmness and still have city things nearby. If you're thinking about retiring in Panama, look at Volcan for its unique mix of peaceful nature and modern comfort.
Pedasi
Pedasi is a little town on Panama's Pacific coast. People love it for its pretty beaches and relaxed way of life. Some folks from other countries live here too, so you can make pals and get to know how locals live. Pedasi is peaceful, and the cool thing is, that it's not too far from Playa Venao, which is a famous beach that's super close.
Which is just a short drive away from Pedasi, is well-known for its great waves, especially if you like surfing. You can ride the waves whether you're a pro surfer or just starting. There are also places where you can learn to surf and rent equipment, so everyone can have fun, take a look at our video of Playa Venao here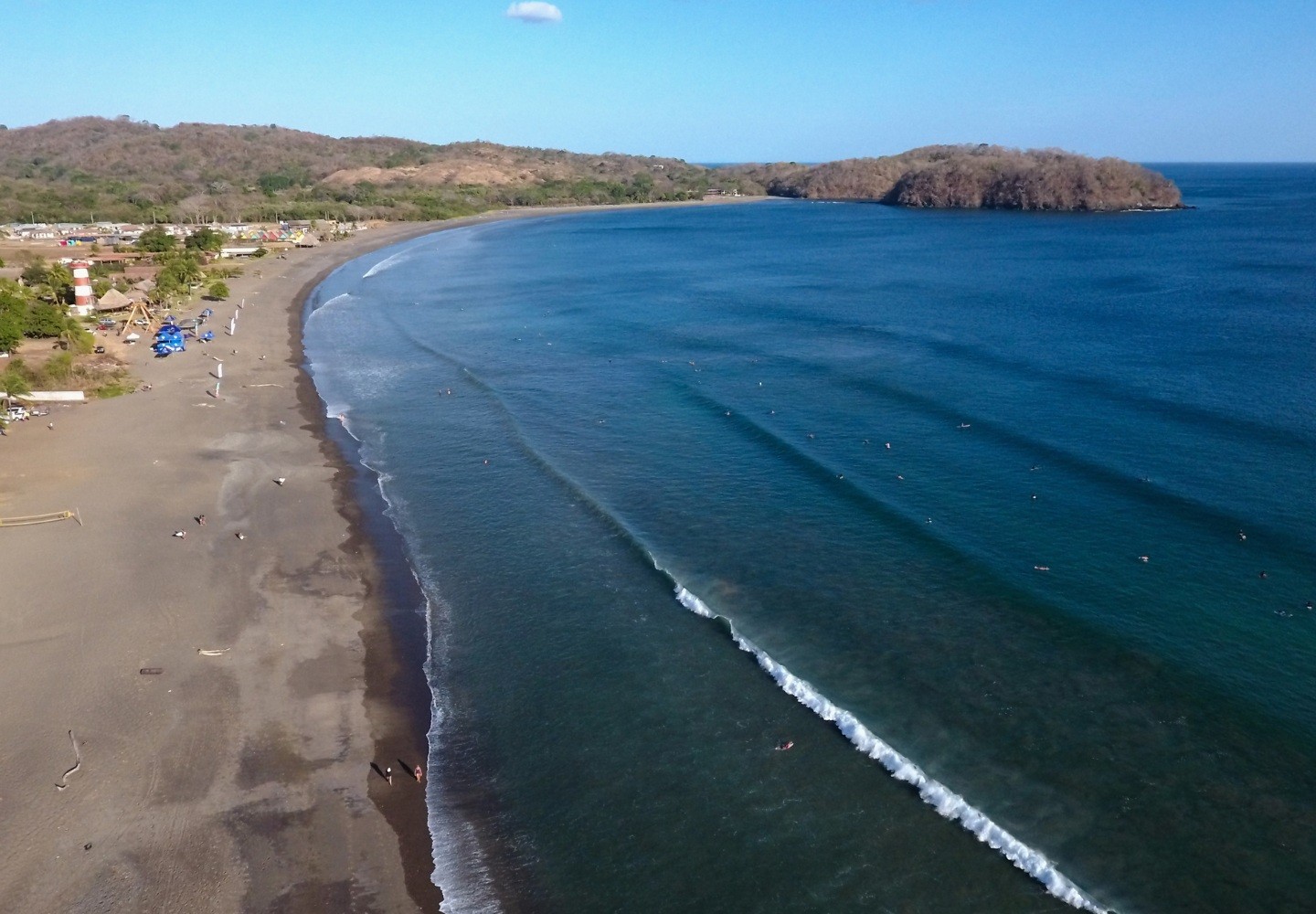 But Playa Venao isn't only for surfers. It's a lovely beach where you can relax on the soft sand, enjoy the sun, and swim in the Pacific Ocean. It's perfect for taking slow walks and watching beautiful sunsets.
Living in Pedasi means you're just a quick trip away from this wonderful beach. That way, you can easily enjoy both the peacefulness of Pedasi and the beach excitement of Playa Venao when you retire in Panama.
Pedasi has a lot to offer. You can enjoy water activities like surfing and fishing, explore natural places like Isla Iguana, join in local festivals, try delicious food, see historical sites, and even watch whales during the right season. You can also take scenic drives and be part of community events. This makes Pedasi a great choice for a fulfilling retirement in Panama.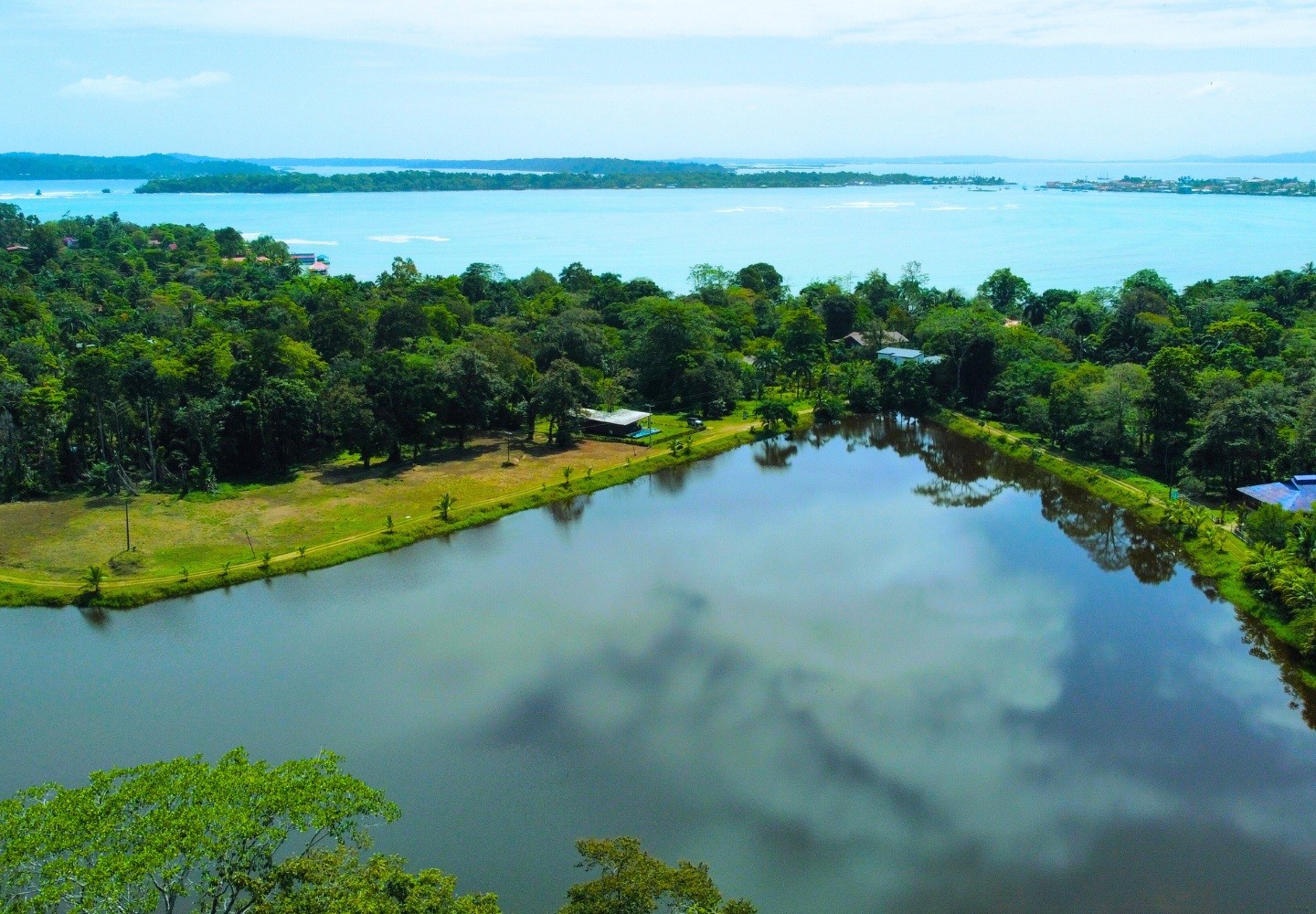 Bocas del Toro, in Panama, is a retirement paradise that combines nature's beauty and Caribbean charm. With clear waters, lush rainforests, and lively marine life, this tropical haven is perfect for nature lovers. Whether you want to snorkel with colorful fish, paddleboard through mangrove forests, or just relax on beautiful beaches, Bocas del Toro has lots of ways to enjoy nature.
Beyond its natural wonders, Bocas del Toro provides the comforts of island life with modern conveniences. The main island, Isla Colon, boasts delicious seafood restaurants, welcoming shops, and a friendly international community.
Affordable living, a Caribbean ambiance, and a diverse population make Bocas del Toro an ideal destination for retirees seeking a tranquil yet vibrant retirement experience in a tropical paradise. If you envision retiring in a place where every day feels like a vacation, Bocas del Toro might just be your dream retirement destination, check our video about Bocas del Toro here
Retire In Panama: Final Thoughts
As you think about retiring in Panama, it's clear that this country in Central America offers more than just beautiful scenery. From the busy streets of Panama City with its important banking industry to the calm beaches of Coronado, every part of Panama has something special. Whether it's the reasonably priced apartments with ocean views, the exciting nightlife, the lush rainforests near Volcán Baru, or the wonderful smell of freshly made coffee in Boquete, each experience shows Panama's diverse attractions.
But words and pictures can't show everything.  Every moment in Panama brings something new and interesting. If you're thinking about retiring in Panama, it's a country that welcomes you to explore its richness and enjoy its charm.
Retire In Panama Frequently Asked Questions (FAQs):
What are the requirements to retire in Panama?
Panama introduced the Pensionado program in 1987, which is one of the world's most popular retiree residence programs. It allows qualifying "pensioner" expats to retire in Panama and offers a wide range of money-saving discounts. Pensionados in Panama receive discounts ranging from 10% to 50% on various services, including hospital visits, entertainment, and travel.
Is Panama a good place to retire for expats?
Yes, Panama offers a cosmopolitan lifestyle, cultural events, beautiful beaches, and rural towns. It has reliable infrastructure, modern amenities, and lower costs of healthcare, insurance, transportation, and entertainment. Expats live alongside locals in various parts of the country.
Where do most expats retire in Panama?
Expats retire in various parts of Panama, including Panama City, El Valle, Bocas del Toro, and Boquete. Each location offers unique experiences and amenities.
Why are people retiring in Panama?
Panama offers a combination of natural beauty, modern amenities, affordable living, and a welcoming environment for expats. The country's Pensionado program provides attractive benefits for retirees.
Is Panama a cheap place to retire?
Indeed Panama is known for providing pleasant living conditions. In Panama City, it is possible to maintain a lifestyle, with a budget of less than $3,000, which covers various expenses including rent. Additionally, if you happen to own an apartment you can comfortably live with $1,500, per month.
Where is the cheapest place in Panama to retire?
Outside the bustling capital, life is cheaper. Places like El Valle and other highland or beach communities offer affordable living options.