Get ready to explore the city of Panama City nestled in the heart of Central America. This captivating destination seamlessly weaves together a tapestry of history, culture, and breathtaking natural landscapes ensuring an experience, for every visitor. Join us as we embark on a journey through the wonders of this city, where ancient charm blends harmoniously with towering modern skyscrapers. Along the way, we will unveil the gems and scenic wonders that encircle this metropolis. Prepare to be spellbound by the allure of Panama City. A haven, for thrill seekers and aficionados of exploration alike. Allow yourself to be swept away by its charm as it undoubtedly leaves a mark on your heart.
The story behind Panama City
Panama City is a metropolis steeped in history, which has witnessed significant events throughout the centuries. From its humble beginnings as a small settlement to become a thriving modern city, this Central American gem has experienced a unique evolution. Come along as we dive into the captivating history of Panama City and uncover how it has shaped the present. Join us on this journey through time!
First, let's talk about the early settlements.
I.  So, let's talk about the backstory of Panama City.
Panama City's history goes way back to the indigenous settlements that first called this place homes like the Kuna and Emberá lived in harmony with nature, leaving behind a rich cultural legacy. But things took a turn when the Spanish arrived and conquered America, ushering in a whole new era for the region. Here, the Spanish established Panama City in 1519 as an important trading hub and gateway to the New World.
II. Old Panama in 1519: A Look into its Foundation and Splendor.
Spanish conquistador Pedro Arias Dávila founded the City of Panama on the Pacific coast. Known as Old Panama, this city became an important commercial and transit center for trade between Peru and Spain. For over 150 years, Old Panama was a prosperous and vibrant city, but in 1671, it met a tragic fate.
During the 16th century, Panama City experienced a transformation. It rapidly gained recognition as a thriving city, in Latin America primarily due to its position, at the nexus of Asian trade routes.
III. The Plunder and Reconstruction – a casual take on unraveling and rebuilding.
The Rise of Casco Viejo In 1671, the renowned English pirate Henry Morgan attacked and plundered Panama City, leaving Panama la Vieja in ruins. However, the survivors of this devastating event decided to rebuild the city in a new location, giving rise to Casco Viejo. This area became the center of colonial and commercial life, and its cobbled streets and colonial buildings bear witness to the history that unfolded in its surroundings.
IV. The Construction of the Panama Canal and Modern Development
Panama City witnessed a turning point in its history during the century thanks, to the monumental achievement of constructing the Panama Canal. Inaugurated in 1914 this impressive feat of engineering revolutionized trade by linking the Atlantic and Pacific Oceans. As a result, Panama emerged as a player, on the stage of commerce. The construction of the canal attracted a wave of immigrants and triggered an unprecedented economic boom, reflected in the development and modernization of Panama City.
V. Panama City in the 20th Century
A Destination That Always Changing
Panama City has truly transformed itself into a hub in the 21st century. It's renowned not, for its prosperity and impressive skyline but also for its lively atmosphere and vibrant way of life. Throughout the years this metropolis has witnessed development introducing modern infrastructure, state-of-the-art shopping malls, and an ever-evolving cultural landscape. Yet amidst the progress Panama City is equally dedicated to safeguarding its historical and cultural legacy as evident, in the beautifully restored Casco Viejo district.
Political-Administrative Organization of Panama City
Panama City is divided into several corregimientos, which are local administrative subdivisions. Corregimientos are political-administrative units that group neighborhoods and communities. Currently, it is composed of the following 26 counties that in Panama have the name of "corregimientos":
San Felipe

El Chorrillo

Santa Ana

Calidonia

Curundú

Ancón

Bella Vista

Bethania

San Francisco

Pueblo Nuevo

Parque Lefevre

Río Abajo

Juan Díaz

Las Cumbres

Pacora

Tocumen

Pedregal

Las Mañanitas

San Martín

24 de diciembre

Chilibre

Alcalde Díaz

Ernesto Córdoba Campos

Caimitillo

Don Bosco

Las Garzas
Every corregimiento has its own administration and local authorities in charge of managing the services and development of their respective areas. It's their responsibility, you know?
II. Residential Neighborhoods After the Reversion:
After the United States returned the areas of the former Canal Zone to Panama, in compliance with the Torrijos-Carter Treaties, Panama City gained a set of residential neighborhoods located mainly in the district of Ancón. These neighborhoods, such as Albrook, Clayton, and Balboa, feature typical American architectural style and offer a unique experience to visitors, giving them the impression of strolling through the suburbs of that country. These neighborhoods are home to both Panamanians and expatriates and have become vibrant and diverse communities.
III. How Corregimientos Influence City Development
Every corregimiento, in Panama City, plays a role in shaping the city's growth. Take Bella Vista for instance. It stands out as one of the contemporary areas featuring an array of tall buildings and bustling commercial spaces. In contrast, San Francisco boasts its reputation for hosting condominiums and fine dining establishments. These corregimientos among others bring about diversity and vitality to Panama City presenting a range of experiences and choices, for both locals and tourists.
The corregimientos of Panama City are an integral part of the city's development and growth. From luxury condominiums to bustling commercial areas, each district has its own unique character and charm that contribute to the overall diversity and vibrancy of the city. The distinct offerings from each neighborhood make Panama City an attractive destination.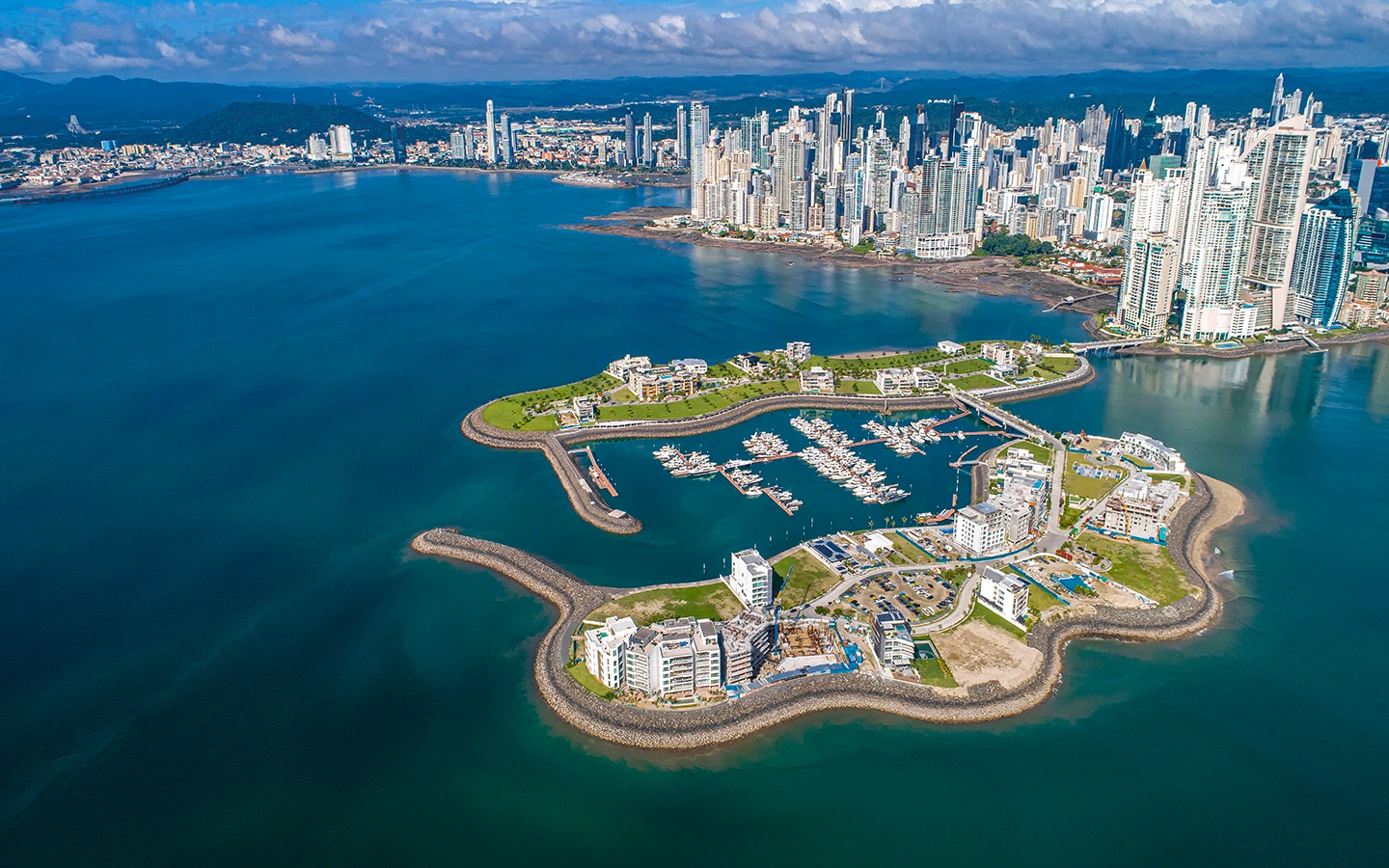 IV. The Importance of Urban Planning
Due to the notable urban expansion witnessed in recent years, urban planning has emerged as a vital factor in effectively allocating various sectors within Panama City. This strategic arrangement enables convenient access to high-quality commercial, hotel, tourist, and gastronomic services as per their designated zones.
The Climate of Panama City: Best Dates to Visit
Panama City boasts a climate characterized by two primary seasons: the dry season and the rainy season. Throughout most of the year, the city experiences humid conditions with temperatures typically ranging from 24°C to 32°C. Thanks, to the sea breeze, even the hottest days become bearable providing a sensation. Nonetheless, rain plays a role in Panama City's climate during the rainy season spanning from April to December. Throughout this period rainfall becomes more frequent and abundant. However, it's important to note that these rain showers are often intense but brief. So when planning your visit during these months it's wise to have an umbrella or raincoat handy to stay dry and comfortable.
Best Months to Visit Panama City
January to March
During these months we experience what is known as the season. This period typically brings forth rainfall occurrences and a higher number of sun-filled days. The temperatures although warm do not reach scorching levels thereby creating an environment, for city exploration and outdoor pursuits.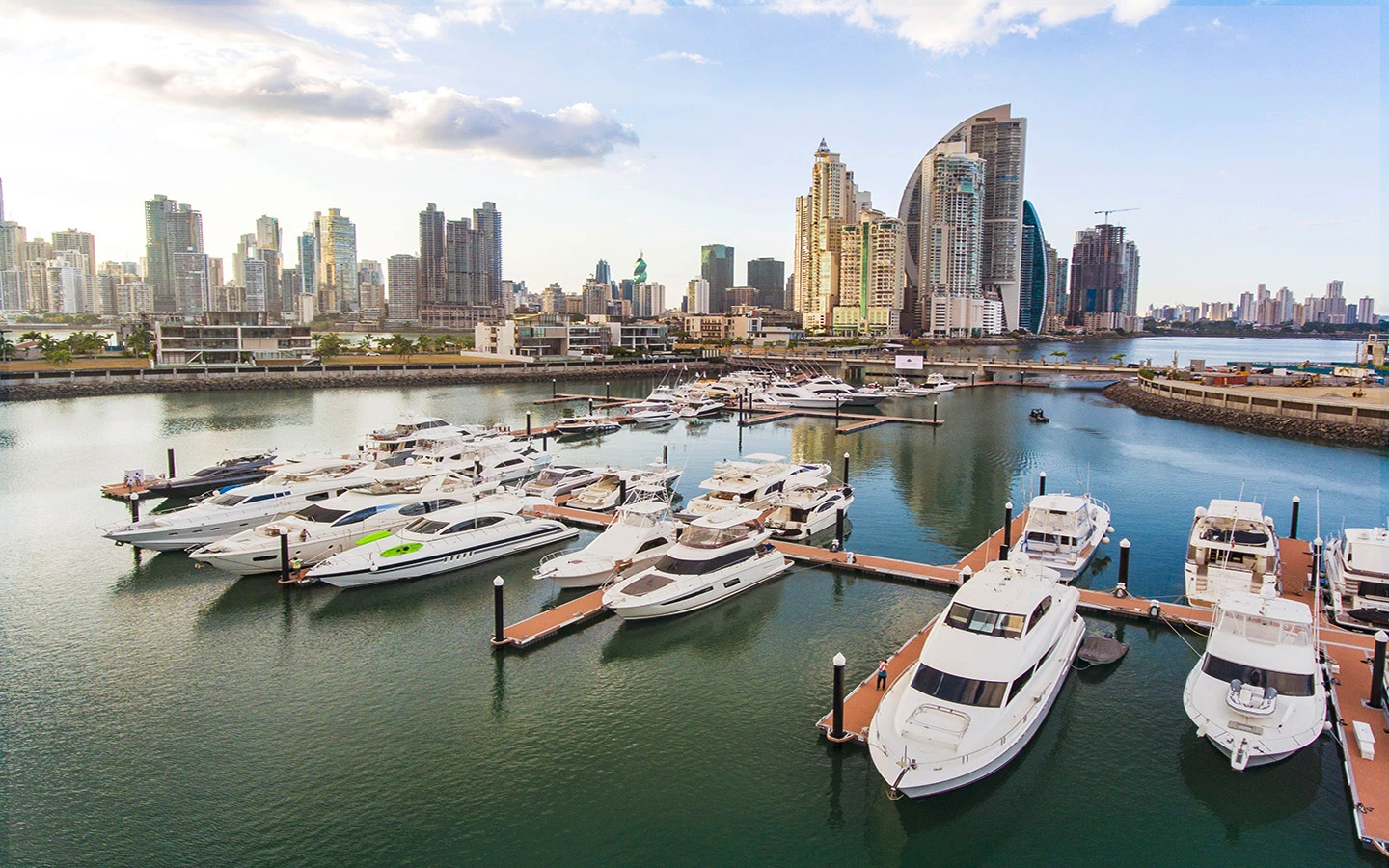 April to June
As the rainy season approaches, these months can be an interesting option to visit Panama City. Although there may be some occasional showers, sunny days are still frequent, and accommodation prices are usually lower compared to the high season.
July to December
These months are part of the rainy season, with more frequent rains. However, if you don't mind the possibility of some rain, this period can offer you a unique experience. The vegetation will be lush, and the natural landscapes will be impressive. Additionally, some cultural events and festivities take place during this season.
Climate Chart of Panama City (Average Temperatures and Precipitation)
Below is a climate chart with average temperatures and monthly precipitation in Panama City:
| | | |
| --- | --- | --- |
| Month | Average Temperature | Precipitation |
| January | 24°C – 30°C | 9 mm |
| February | 24°C – 31°C | 3 mm |
| March | 25°C – 31°C | 6 mm |
| April | 25°C – 31°C | 64 mm |
| May | 25°C – 31°C | 173 mm |
| June | 25°C – 31°C | 230 mm |
| July | 24°C – 30°C | 208 mm |
| August  | 24°C – 30°C | 220 mm |
| September | 24°C – 30°C | 231 mm |
| October | 24°C – 30°C | 303 mm |
| November | 24°C – 29°C | 312 mm |
| December  | 24°C – 29°C | 66 mm |
Panama City welcomes you with its climate, a perfect blend of sunshine, occasional rain showers, and invigorating breezes. Armed with this knowledge, about the weather and optimal visitation dates you can now meticulously design your itinerary to cater to your preferences and requirements. It's worth noting that during the season Panama City remains a captivating destination brimming with unparalleled cultural experiences, rich historical treasures, and awe-inspiring natural wonders. Be prepared to embark on an adventure as you immerse yourself in the warmth of this haven. Rest assured your visit will undoubtedly be an endeavor!
Being a tropical country surrounded by sea and ocean, Panama City's climate can be somewhat unpredictable. However, this same characteristic makes it a charming destination for ecotourism. Here you can enjoy activities such as howler monkey watching, bird watching or soaking in the beauty of rivers and waterfalls.
Imagine living in a city where constant economic growth is a fact. A place where the presence of multinational companies provides countless opportunities and a vibrant culture and also being just minutes away from beaches, rivers and forests, which translates to a wild life. That's exactly what Panama City offers: the ideal place to call home if you're an adventurer with a tie.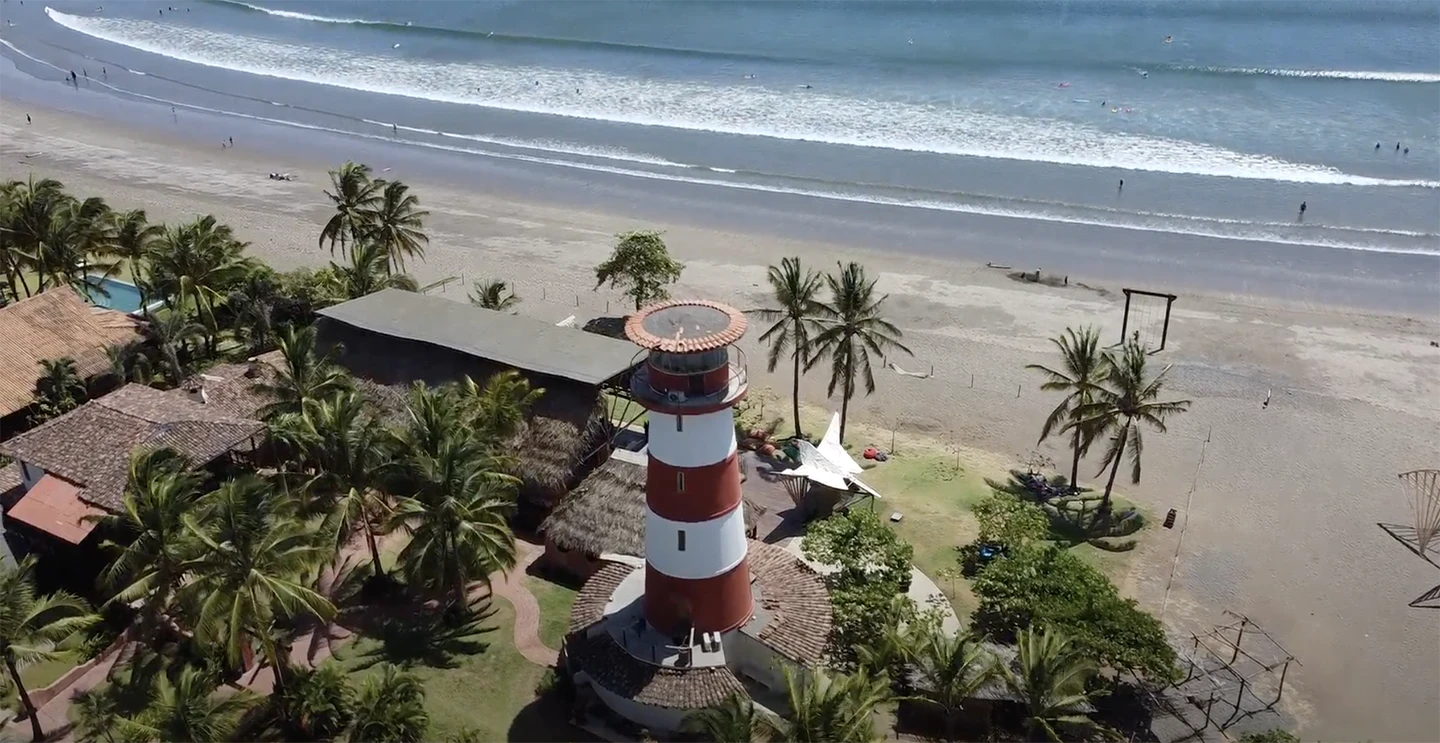 Treasures of Panama City:
I. Explore the captivating allure of the Old Town of Panama City, where history whispers secrets and charm fills the streets.
A Journey to the Past Dive into the rich history of Panama City by exploring its charming old town. Known as Casco Viejo, this historic district features cobblestone streets, colorful colonial facades, and a multitude of churches, plazas, and historic buildings. Stroll through its narrow streets and discover the charm of the carefully restored Spanish colonial architecture. Independence Square and Metropolitan Cathedral are just some of the must-visit stops for history lovers. Immerse yourself in the nostalgic atmosphere of the past while exploring the Old Town of Panama City!
II. Welcome to the urban jungle! The Modern City: where dreams merge with skyscrapers and chaos finds its groove.
An Impressive Skyline Panama City is much more than its old town. The modern metropolis has become a cosmopolitan center full of life and energy. The city's famous skyline is dominated by imposing skyscrapers that reflect the progress and prosperity of Panama. Skyscrapers like the iconic F&F Tower and the impressive JW Marriott Panama are just a few examples of modern architecture that has transformed the city's profile. Explore the city's financial district and marvel at the modernity you will find at every turn. Panama City is a testament to the region's growth and economic development.
III. The Panama Canal: Bridging continents, connecting oceans, and making waves in global commerce.
An Engineering Treasure One cannot talk about Panama City without mentioning its greatest pride: the Panama Canal. This engineering marvel connects the Atlantic and Pacific Oceans, providing a crucial route for world trade. Visiting the Panama Canal is an unforgettable experience. Watch as ships transit through the locks while admiring human ingenuity at its finest. Additionally, you can visit the Panama Canal Museum.para aprender más sobre su construcción y su impacto en el comercio internacional. El Canal de Panamá es un testimonio del espíritu innovador y emprendedor del país.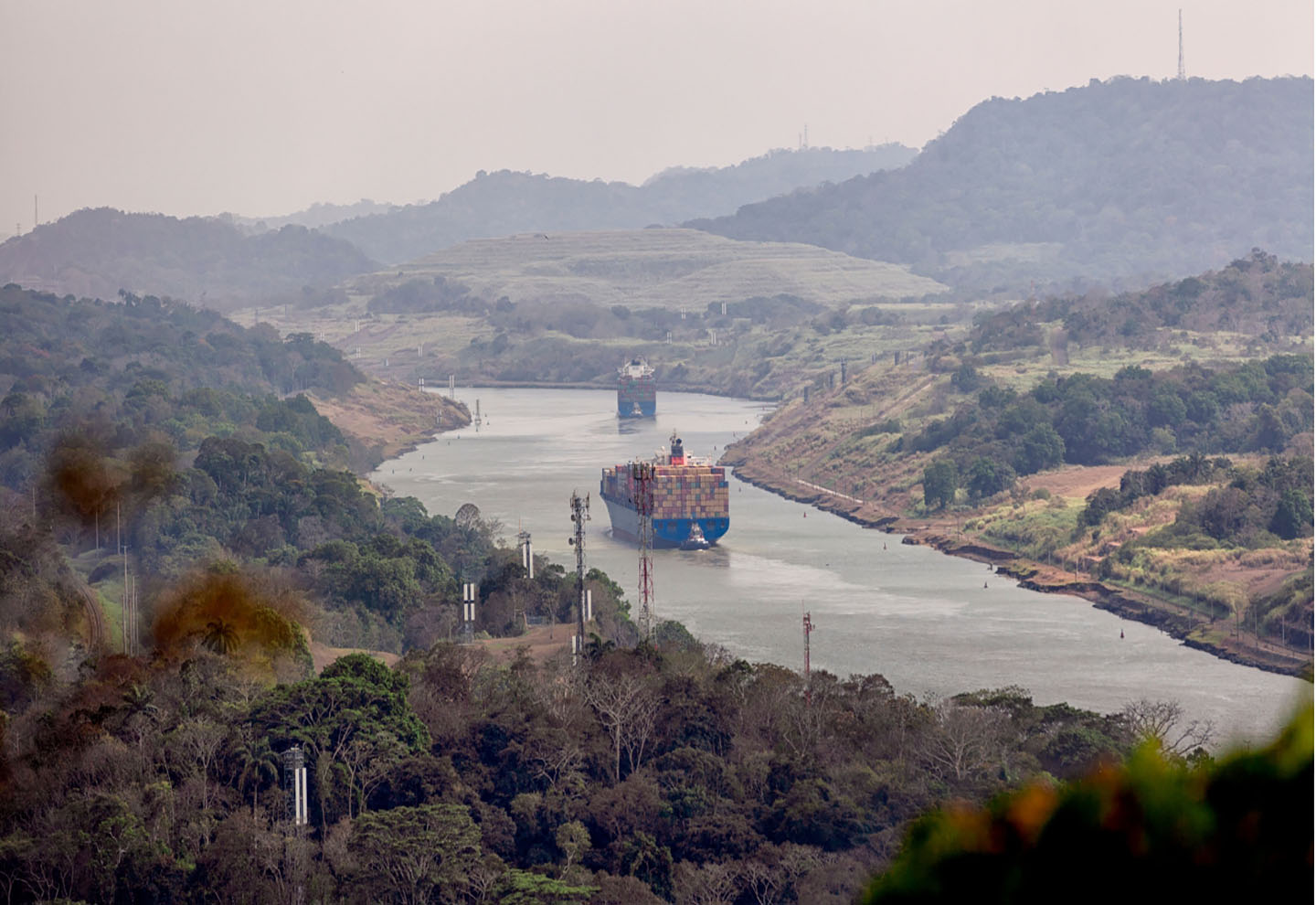 IV. Lush Nature: A Tropical Paradise Beyond Panama City.
Panama City boasts a diverse and lush nature waiting to be explored. From white sandy beaches to tropical rainforests, Panama offers a variety of stunning landscapes. The San Blas Archipelago is a must-visit, where you can not only enjoy crystal-clear water islands but also have an unforgettable experience getting to know the vibrant indigenous culture of the city.
When exploring Soberanía National Park, you'll be amazed by the diversity of birds and wildlife that inhabit the region. Just a few kilometers away, you have Metropolitan National Park, a natural oasis in the middle of the city, where you can go hiking and observe monkeys sloths, and a great variety of birds. Panama City is the starting point to explore the natural wonders that this country has in store.
In a nutshell:
Panama City, located in the heart of Central America, is a true gem. Its rich history, impressive architecture, and beautiful natural landscapes make this place a captivating destination that enchants visitors with its unique charm. Whether strolling through its streets or admiring the modern skyscrapers that adorn the skyline, Panama City seamlessly combines tradition with progress.
You can't miss the wonders that surround it: pristine beaches and lush tropical jungles await to be explored. Discover Panama City and let yourself be seduced by its beauty and charm, a decision you won't regret making!