Panama City Airport
Welcome to the amazing city of Panama! It's a super cool destination that's home to the impressive Tocumen International Airport. This contemporary air hub serves as more than a mere terminal; it marks the commencement of an unforgettable adventure in one of Central America's most mesmerizing countries. In this article, we will delve into the historical background of the airport, discuss recent expansions, and highlight current amenities. This comprehensive guide aims to enhance your travel experience for your next visit.
In this article, you'll find:
History of the Panama City Airport

Expansion of the Panama City Airport

Division of the Panama City Airport

Airlines at the Panama City Airport

Terminals at the Panama City Airport

Amenities and special services

Tips for an unforgettable trip
I. Panama City Airport: A Gateway to Panamanian Beauty
History
On June 1, 1947, President Enrique Adolfo Jiménez Brin inaugurated Panama's first airport, an initiative that significantly boosted the country's economy and facilitated the establishment of strong connections with the region, allowing companies like Copa Airlines to operate successfully in Panama. Today, this terminal serves as a Cargo Terminal, covering a vast area of 7.2 km2 at an altitude of 41 meters above sea level.
Fun fact:

 The international airport in Panama is named Tocumen, paying tribute to the diverted river during its construction.
Due to its strategic geographical location, the demand for air operations quickly exceeded the capacity of the terminal, prompting the Panamanian government to consider the construction of a new one. The construction commenced in 1971 and the new terminal was inaugurated on August 15, 1981, known initially as Omar Torrijos International Airport. However, following the downfall of the dictatorship in 1989, the airport reverted back to its original name – Tocumen International Airport.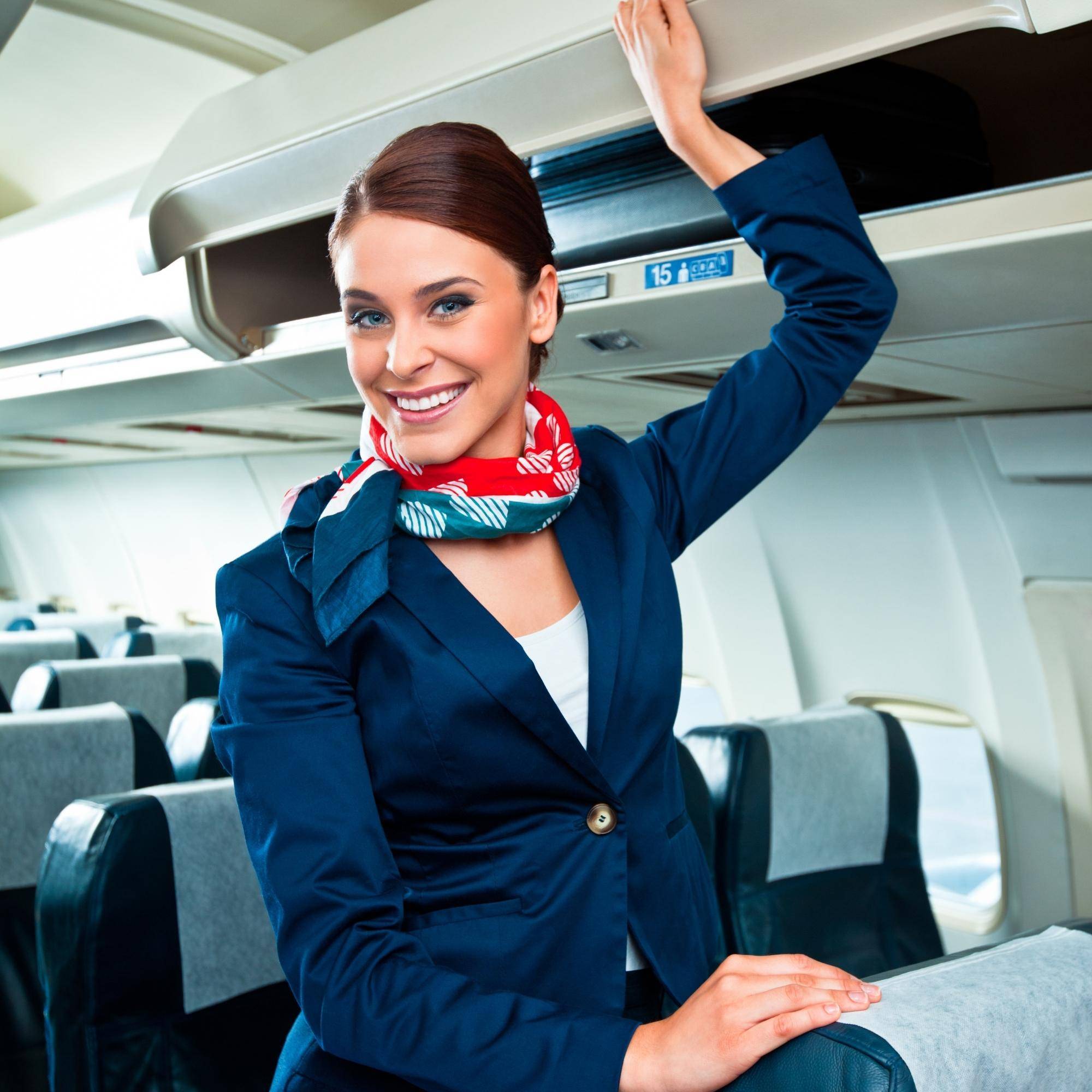 II.Expansion
The Tocumen International Airport has gone through 3 phases of expansion.
Phase 1
Expansion of the Passenger Terminal
Tocumen went through quite an expansion, covering a whopping 20,830 square meters. The country invested $21 million in this project. It brought in new boarding gates, upgraded air conditioning systems, and completely renovated the main building.
 They even got their hands on 22 fancy new boarding bridges! And to top it off, they added 6 remote positions, giving Tocumen International Airport a total of 28 boarding spots. All these amazing upgrades were unveiled in 2006.
Phase 2
North Pier
Airport Modernization and Expansion to Enhance Services
In 2006, a major expansion and upgrade program was implemented at the airport to improve its services and modernize its facilities. The second phase of airport growth included the construction of the "North Pier," increasing its capacity by 50%, now able to handle up to 15 million passengers annually.
This significant expansion, valued at $60 million dollars, has provided the airport with new platforms, taxiways, a direct access road to the cargo terminal, and an administrative building.
III. Airport Division 
The Panama airport consists of:
54 boarding gates.

12 remote stations.

23 commercial airlines.
Terminals
Two Passenger Terminals (T1) and (T2).

A domestic terminal.

A cargo terminal.
IV. Airlines of Panama City Airport
Destinations by airline.

Airlines

Cities

Alliance

Air Canada

1 destination

International: (1)

Toronto

Star Alliance

Air Europa

1 destination

International: (1)

Madrid

SkyTeam

Air France

1 destination

International: (1)

París

SkyTeam

American Airlines

1 destination

International: (1)

Miami

Oneworld

Avianca

1 destination

International: (1)

Bogotá

Star Alliance

Avianca Ecuador

1 destination

International: (1)

Bogotá

Star Alliance

Copa Airlines

89 destinations

National: (1)

David

Internacionales: Armenia, Asunción, Atlanta, Austin, Baltimore, Barcelona (Venezuela), Barranquilla, Barquisimeto, Brasilia, Belo Horizonte, Bogotá, Boston, Bridgetown, Bucaramanga, Buenos Aires, Cali, Cancún, Caracas, Cartagena de Indias, Chicago, Chiclayo, Ciudad de Belice, Ciudad de Guatemala, Ciudad de México, Ciudad de México/AIFA, Córdoba, Cúcuta, Denver, Fort Lauderdale, Georgetown, Guadalajara, Guayaquil.. Ect

Star Alliance

Copa Airlines Colombia

2 destinations

Internationales: (2)

Buenos Aires

,

Medellín

Star Alliance

Cayman Airways

1 destination

International: (1)

Gran Caimán

N/A

Delta Air Lines

1 destination

International: (1)

Atlanta

SkyTeam

Flytrip

1 destination

National: (1)

David

N/A

Iberia

1 destination

International: (1)

Madrid

Oneworld

KLM

1 destination

International: (1)

Ámsterdam

SkyTeam

Laser Airlines

1 destination

International: (1)

Caracas

N/A

Rutaca Airlines

1 destination

International: (1)

Caracas

N/A

Sunrise Airways

1 destination

International: (1)

Port-au-Prince

N/A

Turkish Airlines

1 destination

International: (1)

Estambul

Star Alliance

Turpial Airlines

1 destination

International: (1)

Valencia

N/A

United Airlines

2 destinations

Internationales: (2)

Houston

/

Newark

Star Alliance
Venezolana

3 destinations

Internationales: (3)

Barquisimeto

/

Caracas

/

Maracaibo

N/A

Wingo

5 destinations

Internationales: (5)

Bogotá /

Medellín

/

Cali

/

Cartagena

/

San José

N/A

Total: 23 airlines, 94 destinations, 40 countries.
Now that we have a clear understanding of the history, expansions, and remodeling of the Airport, let's address the dilemma of its terminals. Find out here the key information on this relevant topic.
V. Terminals
The airport has two terminals and a cargo port. Both terminals are close to each other, which can sometimes be a bit confusing. Don't worry though, we've got you covered! We'll give you a detailed breakdown of what you can expect in each terminal so you can navigate hassle-free. Check out our awesome facilities and services at the airport!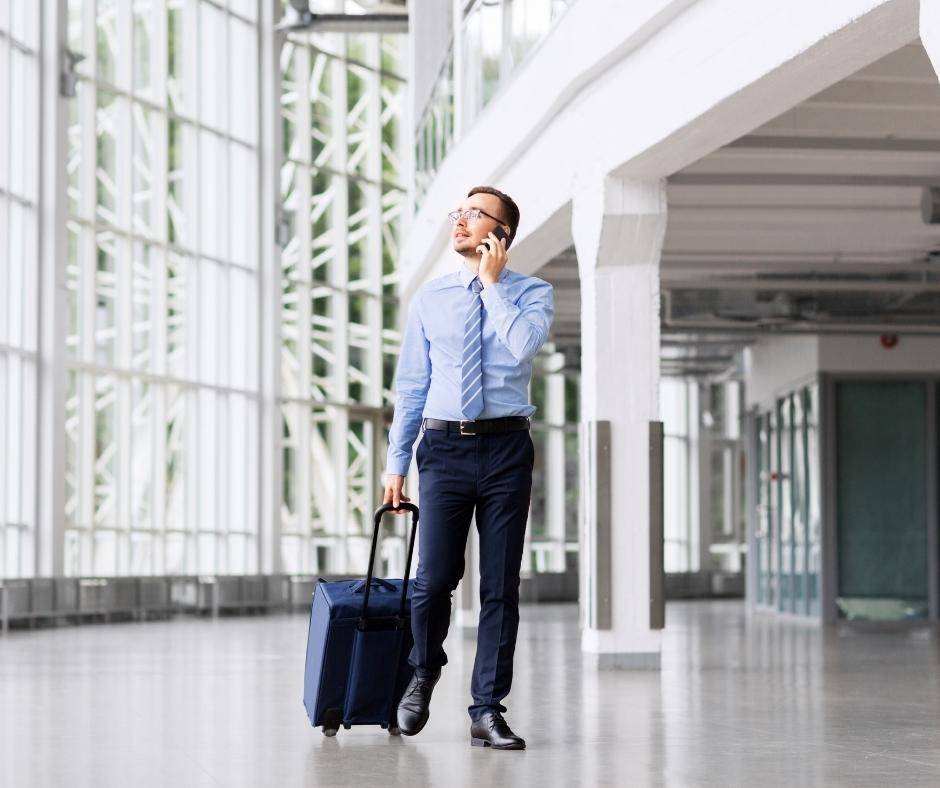 Terminal One 
Terminal 1 of Panama Airport stands out for its efficiency and comfort. Its sophisticated and elegant architecture creates a welcoming environment that makes you feel at home from the very first moment.
In Terminal 1, travelers can easily find the boarding gates, as the corridors are clearly marked in both English and Spanish.Moreover, for any assistance required, service points are conveniently situated throughout the airport. Knowledgeable staff, including tour guides, flight attendants, and police officers, are readily available to provide courteous support.
Terminal 1 boasts an extensive array of luxury stores, representing both national and international brands. They offer a diverse range of locally made and imported high-quality products at exceptionally attractive prices.. Here, you will surely find a special souvenir from Panama to treasure always. When it comes to satisfying your taste buds, Terminal 1 of Panama Airport does not fall behind. 
Efficiency, Comfort, and Unforgettable Delights
One can relish an extensive array of culinary options at the myriad of gourmet restaurants, spanning delightful local dishes to exquisite international delights. Should you find yourself with a layover in Panama, savor an unforgettable dining experience.
In addition to shopping and dining options, Terminal 1 takes pride in offering a seamless and efficient boarding and disembarking experience. Passengers can enjoy impeccable organization, with efficient check-in counters and friendly and helpful staff who are willing to assist at all times.
In conclusion, Terminal 1 of Panama Airport goes beyond being just a transportation terminal. It's a super efficient and comfy place, where travelers can enjoy a travel experience full of comfort.
Terminal Two
Terminal 2 at Panama Airport is a place where modernity and innovation come together to provide travelers with an exceptional airport experience. Inaugurated in 2022, this terminal has been designed with the needs of modern travelers in mind. 
With its impressive architectural design and state-of-the-art technology, Terminal 2 offers a futuristic environment that will captivate visitors from the very moment they set foot inside. A substantial investment of $780 million was made in its construction.
The South Terminal includes the structure of the new terminal, commercial areas, baggage handling system, cooling plant, access boulevard, aircraft parking platform, and the new control tower.
This terminal features arrival and departure areas for passengers, 60 immigration counters, customs, and a modern baggage system capable of handling 6,500 bags per hour, ensuring that the delivery of your belongings takes no more than 15 minutes. Additionally, it includes office areas for airlines.
Terminal 2 has 20 new boarding gates and 8 remote positions. The boulevard, which connects the South Corridor, stretches for 6.8 kilometers with 4 lanes (2 in each direction), including circulation streets and bridges.
If you haven't visited Terminal 2 yet, let us fill you in on its impressive facilities.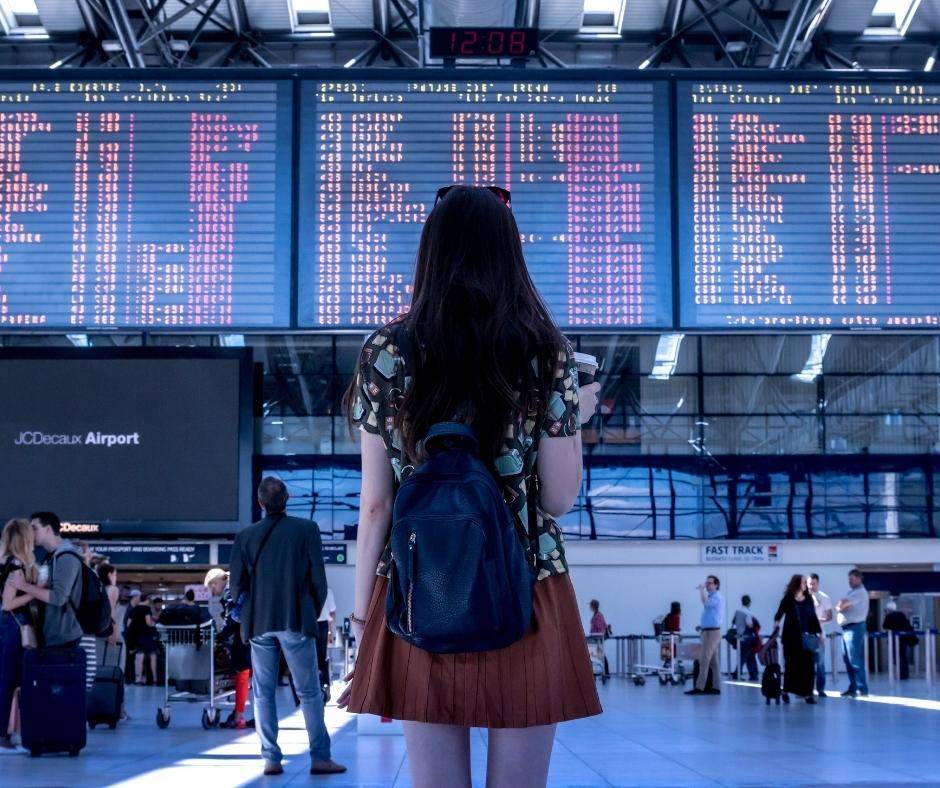 I. Stunning Architectural Design
Terminal 2 of Panama Airport stands out with its innovative and futuristic architectural design. From the outside, you can appreciate a structure made of glass and metal that creates a stunning visual effect by reflecting sunlight.
Inside, you will find spacious open areas with clean and elegant lines, offering a luxurious and comfortable atmosphere. Passengers will immediately feel transported to a modern and sophisticated environment that combines functionality and aesthetics exceptionally well.
II. Cutting-Edge Technology
The Panama Airport, particularly in its Terminal 2, offers an amazing airport experience with top-notch technology. From the automated check-in process to advanced security systems, travelers can enjoy efficiency and comfort throughout their journey. Plus, the terminal has digital screens for updated info, USB charging points, and free Wi-Fi to stay connected during your time at the airport.
III. Spacious Waiting Areas and Amenities
One of the notable features of Terminal 2 is its expansive and comfortable passenger waiting area. Within this area, passengers can unwind and indulge in a diverse selection of dining options, including restaurants, cafes, and bars.
Additionally, you'll find duty-free shops for last-minute shopping, with electronics, fashion, and souvenirs. Discover a unique experience at Terminal 2 with excellent options for food and duty-free shopping.
IV. Special Services for a Premium Experience
Panama Airport's Terminal 2 takes pride in offering exclusive services for those seeking a first-class airport experience. Passengers have access to exclusive VIP lounges, where they can relax in a tranquil environment and enjoy personalized, high-quality services such as a selection of exquisite food and beverages, fast Wi-Fi connection, and comfortable resting spaces. Additionally, the terminal provides specialized assistance services for passengers with reduced mobility, ensuring a comfortable and hassle-free experience for all travelers.
VI. Amenities and Services for a Carefree Journey
The Panama City Airport has been thoughtfully designed to prioritize the comfort and well-being of travelers. It offers an extensive range of services that guarantee a seamless and hassle-free travel experience.From dining options to duty-free shops, VIP lounges, customer service, and transportation options.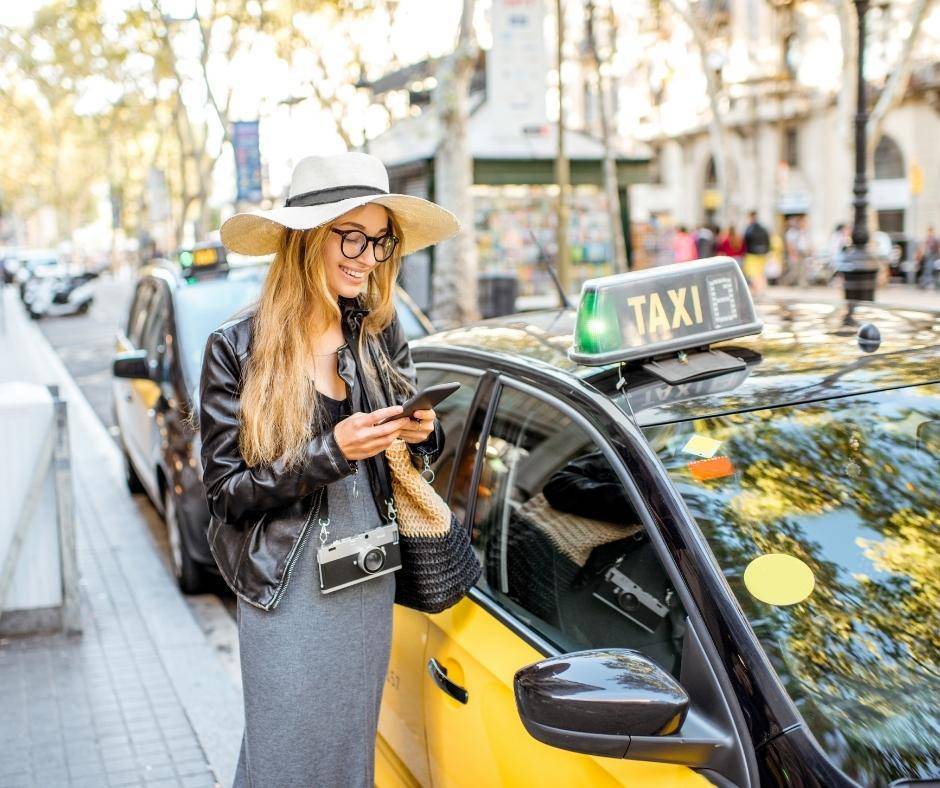 Public and Private Transportation
Within the airport, there are two legally operating taxi companies: Ámbar Luna and Radio Taxi Plaza Tocumen. The meeting stations for this service are located on the upper level of both terminals.
In addition, private transportation apps such as Uber and Bold can be used, which pick up passengers in the parking area.
Metrobus Service:
The Metrobus is a bus transportation service that connects tourists and passengers between the airport and the city. The fare for each trip is USD 0.25, and you can find them in front of each airport exit gate.
Private Hotel Transfers:
If you are looking for greater comfort and peace of mind, you can also find exclusive private transfer services from the origin to the destination door. This convenient option starts at $35 USD.
Free Shuttle Service:
The Panama Tourism Authority offers a complimentary round-trip shuttle service to the Metromall Shopping Center via minibuses.
Car Rental:
The car rental companies' offices are located at Terminal 1 on Level 100. Here, you can find various car rental companies, such as…
Company
Contact
Business Hours

Budget

+507 263-8777

24 h

National

+507 6316 2746

Sixt 

+507 321-6350

6.00 a 00.00 

Hertz

+507 260-0000 

5.00 a 23.00

Express

+507 225-3200 

Arrendadora Económica

+507 229-5257 

Europcar

+507 800-0080

6.00 a 22.00

Alamo

+507 238-4142

24 h

Thrifty

+507 238-4955

24 h

Avis

+507 238-4056

24 h

Dollar

+507 279-5736




Whatsapp (507) 6747-0070 

24 h
VIP Lounges
Salón Real Tocumen, The Lounge Panamá from Global Lounge Network, and Copa Club are the exclusive VIP lounges of the airport, located in Terminal 1. I'll leave you the Priority Pass link so you can make your own reservation!
Parking
At the airport, you will find two parking areas, both outdoor and covered. The daily rate is $24.00 USD.
Special Passengers
For special passengers, the airport offers personalized assistance and facilities specially designed for passengers with reduced mobility, including adapted bathrooms, clear signage, parking, and wheelchair ramps. We also have assigned seating for you to wait comfortably before boarding your flight.
VII. Tips for an Unforgettable Trip
To make the most of your visit to Panama, plan ahead and organize your itinerary. Memorize your passport number, seat number, and boarding gate. Always keep your documents and boarding passes handy. Remember to wear comfortable and clean socks, as you will need to remove your shoes at the checkpoints. Learning some basic phrases in Spanish is essential. Knowing words and expressions of the language will facilitate communication and immerse you in the local culture with greater ease and confidence.

Pack comfortable and weather-appropriate clothing: Panama has a tropical climate, so make sure to bring lightweight clothes, sunscreen, and insect repellent.

Don't forget your camera: Panama is a photographic paradise, with stunning landscapes and a rich history that you will capture with every shot.
Conclusion:
The Panama City Airport is much more than a simple transportation terminal. It is the starting point for an unforgettable adventure in a country full of wonders and surprises. From its modern infrastructure to its wide range of services, this airport provides everything you need to make your travel experience exceptional. Pack your bags, buckle up, and let yourself be carried away by the excitement of flying to Panama. We await you with open arms at Panama City Airport, your gateway to the Central American paradise!